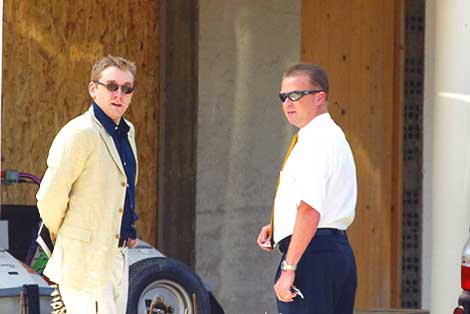 ANDREW Nolan sold properties in Cyprus to around 60 hardworking Brits who dreamt of retirement in the sun.
The villas were half price and the deal was that developer Ian Beaumont would rent them for 10 years. But four years on the homes are still building sites.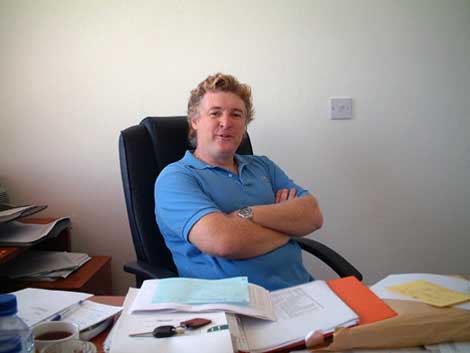 Victims, who paid up to £100,000 each, say that £2.2million went through the bank account of agent Peter Stephenson Properties.
They include Mike Ganley, 49, a guesthouse owner from Harrogate, N Yorks, and Mark Anderson, 42, a joiner from Grantham, Lincs.
They managed to track PSP manager Nolan down to a farmhouse outside Stratford-upon- Avon, Warks, and took him to the small claims court this year for £200,000.
He lost but didn't pay up. So they invited us along as they served bankruptcy papers on the twice-banned company director.
Nolan's still serving a maximum 15-year ban over the £2.3m collapse of his insurance company 0700 2 Insure Ltd. Accountants found a £722,000 black hole in the firm's books while Nolan was sunning himself in Cyprus.
That's where we first collared him in 2003 and we were only too happy to catch up again.
A bailiff from Bluemoon Investigations woke Nolan up at 6am to deliver the news.
A rattled Nolan told us: "I don't have their money. I never have. I have an affidavit from the developer proving that I don't owe them a penny."
Asked why he didn't bother telling this to the judge, Nolan claimed he didn't have the money to defend himself.