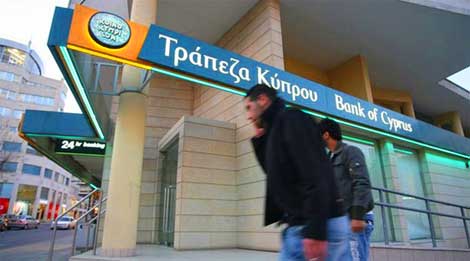 ACCORDING to Minister of the Interior, Neoclis Sylikiotis, the Cyprus property sector is in good form.
In statements made recently by the minister, Sylikiotis said that "property investment is much safer in Cyprus than anywhere else". He also accused the media of misrepresenting the island as "an unreliable place for investment in the property market due to a problem of issuing title deeds".
The story is well-known by now. With the economic crisis badly hitting Britain, Cyprus' chief property market, sales have slumped and some developers are struggling, fuelling fears that, if they go under, the banks will repossess homes remortgaged for developer loans.
The government says that it is tabling legislation which will specifically facilitate the release of 20,000 deeds by the end of 2010.
But the Cyprus Property Action Group (CPAG) which has been canvassing for the release of deeds since 2007, is not confident that it will be passed owing to what it describes as 'vested interests' of particular MPs.
In reference to the court route, Sylikiotis said that the current system in Cyprus actually protects disenfranchised buyers waiting for their deeds.
CPAG says that such a course could be extremely costly, lengthy and without any guaranteed positive outcome for the claimant. One such case has been adjourned 17 times over seven years.
Sylikiotis' insistence that all is quiet on the property sector front is unlikely to give much comfort to two Paphos property 'owners' whose homes in Paphos village do not even have the completion certificates necessary for deeds and whose developer has gone into liquidation.
In 2007 it transpired that the developer, Yiannis Liasides, had mortgages on the land of an entire development and was in serious financial straits. Homeowners took measures to find out details of the extent of the debts connected to their properties and discovered that they were far in excess of what they had initially been told by their lawyers.
Liasides recently declared himself bankrupt. Two couples who have been told point blank by their banks, that their homes could be taken away in order to cover the debts, spoke to the Cyprus Weekly about their worries.
In 2002, Roy and Diane Lloyd-Roberts bought a single from the developer. The stress that has plagued the couple over the matter in the past few years has cost them their marriage.
"The mortgage was taken out on our property just before we bought and we would definitely have refused to go ahead with the purchase if we had been informed of this at the time by our lawyer, whom we gave power of attorney.
"Recently we visited the lender bank who informed us that our developer had not paid anything back from loans he took out on our property in 2002! We also found out that our particular loan balance has gone from the original €59,800 to a figure of over €85,500 with the added interest.
The bank could repossess our home at any time
"The bank suggested that we may want to take a loan ourselves to pay off the developer's mortgage as the bank could repossess our home at any time to recover any outstanding loans.
"We are not in a position to take out a loan and why should we have to? We have already paid for the land and villa! The receivers could sell our property at a reduced price to settle the mortgage and just give us what is left over. This is why the banks don't care if developers don't pay anything back for seven years!
The stress has cost Roy & Diane their marriage
"I had a major operation just five months ago and am not fully recovered yet. The whole thing has left me feeling, scared, helpless, and trapped. It has caused untold misery between my husband and myself to the point that we have now separated and are in the process of getting a divorce."
Pete and Judy Adams arrived in Cyprus in 2002. They tried several developers but were most impressed with Yiannis Liasides because his company was young and they liked his ideas.
Our lawyer went into a rage and screamed at us for challenging her
"One of our main complaints is with our lawyer. She didn't look after our interests at all. She was the same lawyer as one of our neighbours and put a clause in the contract that paid off the mortgage with a stage payment. She didn't do that for us. When we went and enquired about what we hadn't been advised about, she went into a rage at us. She screamed at us asking how we dared come in and challenge her.
more stressful than anything we faced in our working lives
"Both I and my wife had stressful jobs in the UK. I in particular had what I would describe as a few mucky ones. But we can honestly say that this experience has been more stressful than anything we faced in our working lives
"If Cyprus was serious about getting this mess sorted, it could take some of Spain's market. Spain has had some very bad press which has turned buyers away from there. Those buyers could have considered Cyprus as an alternative for retiring or moving to but are unlikely to do so while this debacle continues.
"We are actually still on good terms with Yiannis. We think he trusted the wrong people and one thing led to another. We don't think he set out to defraud anybody.
"What we want is for the bank to say to us that, because we didn't take the mortgage out, they don't hold us responsible for paying it back. Why should we?
"We don't understand the way banks lend money. Why give a loan, and in one case we know of, not get one penny back in seven years? We don't think this matter will ever be resolved while lawyers and developers are in positions of power.
"The whole experience has soured Cyprus for us all. All we want to do now is get out of here and move somewhere peaceful. Like Beirut."
©2009 Lucie Robson