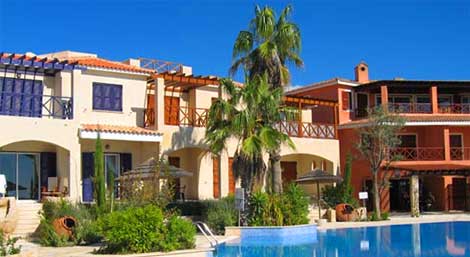 Interior Minister Neoclis Sylikiotis recently announced a series of measures to help speed up the issuing of Title Deeds to property buyers. This includes legislation to allow properties not built according to their original planning permits to have their Title Deeds issued, and to remove obstacles for single properties located in larger developments.
An estimated 130,000 properties are without Title Deeds, including around 30,000 purchased by foreign buyers. The government's official target is to have 20,000 deeds issued by mid 2010.
Positive step?
Savvas Georgiades, of developer Aristo, welcomed the proposals. "We believe that the simplification of the whole process will help enormously," he said, adding that "90% of the deeds are not expected to be problematic, with the other 10% having problems regarding unauthorised changes to their plans and these could be corrected by the amnesty measures proposed by the minister".
However, David Pollard, commercial director of agent Universal Vacations Realty, questioned the effectiveness of the proposals against the practices of taking out mortgages on the sold property. "Simply bringing out new laws will not increase the speed at which some developers apply for Title Deeds," he said, "It will only make them more inventive because they have too much to lose."
There is also a view that buyers have contributed to the Title Deed situation.
"Although there are many who claim they do not get their Title Deeds on time there is still a large percentage that does not want to pay the hefty transfer fees (up to 8% on the purchase price)," said Panayiotis Makedonas, Sales & Marketing Director of Country Rose. "In addition to that there is n interest or penalty inflicted on the buyer if he does not transfer. In spite of this, it seems that the developer is always the bad guy!"
© Overseas Property Professional