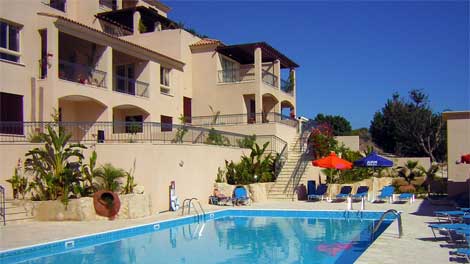 THERE can be no doubt that property prices in Cyprus are high, particularly when you consider that the cost of building materials fell to a 10-year low recently.
Last Friday the Chairman of the Cyprus Land and Building Developers Association, Lakis Tofarides, blamed high property prices on the cost of land which has rocketed over the last ten years and which now accounts for 40% – 50% of a property's overall cost.
But Dr Michalis Sarris, the former Finance Minister, had a different opinion and suggested that the banks had helped to sustain inflated prices. "Some people would argue that over the last few years, there was an explosion in property prices connected with the profitability of developing. Prices have not been affected (currently) because banks have chosen not to press developers to repay their loans – they have extended more loans to allow the original ones to be paid. So the developers are now saying: why should I reduce my price, if I'm not forced to sell?" he said.
But regardless of who or what has caused the price of property to rise to today's levels, the question remains whether or not property in Cyprus is overpriced.
How to tell if property is overpriced
It is quite straightforward. Any asset, such as a property, has a 'return'; i.e. what you make for holding the asset. For example, if you put your money into an instant access savings account, you will receive a 'return' on your money – perhaps 3% per annum.
Traditionally, investments in property provide a 'return' in 2 ways:
Capital appreciation (property price growth as shown by a price index)
Rental income (if you own a property, you could rent it out).
It is difficult to create a simple formula that takes both of these elements into account individually. So they are usually combined to give an easy way of comparing the required sale price of a house against its 'true worth'. It is a simple calculation:
If the annual rental income you can expect achieve from a property is around 6% or more of its price, then it is a 'good' investment. And the higher its annual rental income is compared to its price, the better an investment it becomes.
Conversely, if the annual rental income you can expect achieve from a property is

less than 5% of its price

, then it is a 'poor' investment. And the lower its annual rental income is compared to its price, the poorer an investment it becomes.
A property is 'fairly priced', for both the buyer and seller, when its annual rental income is between 5% and 8% of its price. This percentage return is known as its 'Yield' – and it is an industry standard formula for assessing the value of property.
Is property in Cyprus overpriced?
Using the RICS Cyprus Property Price Index published last Friday, I have calculated the 'Yields' of apartments and houses in Nicosia, Limassol, Larnaca, Paphos and Famagusta/Paralimni using the industry standard formula; the results are presented below.
As you can see, 'Yields' are extremely low indicating that property is overvalued; in some cases by more than three times what would be considered a 'fair price'.
So yes, Cyprus property is overpriced using an industry standard 'fair price' model.
(Note that the RICS Cyprus Property Price index is based on residential properties located in residential areas. For more information please see the report prepared by Reading University).
The Irish experience
THE property bubble in Ireland built up between 2000 and 2007, as with many other western European countries, with a combination of increased speculative construction and rapidly rising prices.
Prices stabilised in 2007 and the bubble burst in 2008. By the first quarter of 2009, house prices had fallen by 23% compared with the second quarter of 2007, and the number of housing loans approved fell by 73%. The fall in domestic and commercial property prices contributed to the Irish banking crisis.
Last year, the Irish Government established the National Asset Management Agency (NAMA) in an effort to resolve the situation. NAMA will buy all of the land and property development loans off the six Irish banks covered by the State guarantee. This means the total potential value of the loans which will be taken on by NAMA will be between €80 billion and €90 billion. By taking problem property loans off the hands of the banks, the Irish Government hopes to put those institutions in a position where they can resume lending.
According to NAMA, spiralling property prices arose from:
Massive growth in property-related lending 2004-2007.
Insufficient attention within banks or within overall banking sector to basic risk management principles such as stress-testing.
Insufficient attention to key issue of supply/demand.
No rigorous analysis of whether scale of the rise in property prices could be justified by economic fundamentals.
Enormous scale of lending to individuals who had little or no supporting corporate infrastructure or access to capital markets.
Poor quality of credit appraisal.
Over reliance on wholesale money markets.
Failures of governance on the part of lending institutions' Boards.
Is Cyprus heading in a similar direction?