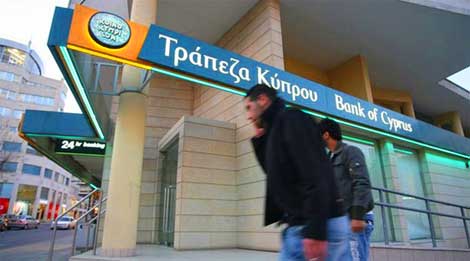 THE government yesterday questioned the postponement of the approval of three town planning bills by parliament over bank concerns regarding a provision on mortgages.
Parliament was expected on Thursday to approve the bills, which include provisions that would allow thousands of buyers to receive their title deeds.
The Cyprus Interior Minister, Neoclis Sylikiotis, wondered why there was a further delay after many months of discussions that were concluded last December.
However, the Association of Cyprus Banks said it had not been consulted about the three bills discussed by the House Interior Committee.
The Association had written to the committee twice, on December 23, 2010 and February 21 this year, asking to be invited to give their views on a particular provision but to no avail. Neither were they sent the bills officially.
The banks went to committee members and informed them of their concerns before the vote.
"We said that it would be right for us to be invited to give our views," said Michalis Kammas, the Banking Association's Director General.
According to the banks, the point of contention is a provision that could put an encumbrance on a property or ban its transfer if it has an irregularity.
The banks say that banning the transfer of a property while mortgaged automatically reduces its value and consequently the lender's collateral.
In the February 21 letter, the banks asked for the controversial provision to be removed suggesting that it could also be unconstitutional.
But the Interior Minister said that adopting the bank's suggestion could render the whole procedure void.
The Association stressed that it was in favour of the town planning reform.
"We want these changes to be made so that it brings order in the market," Kammas said. "It is to everyone's benefit."
Over 100,000 people remain without Title Deeds to their property due to irregularities at the time of construction or changes later on, or due to previous developer mortgages..
The new bills will allow buyers to legalise the irregularities, for a fee, and receive their Title Deeds.
Apart from town planning matters, the government has also drafted two bills to regulate mortgage matters that are under discussion at the House Legal Affairs Committee.
Kammas said banks have been consulted on those.
Editors Comment
No bank in its right mind is going to advance money to buy something that has no intrinsic value – such as any property that has the potential of being issued with a 'poisoned' Title Deed.
In October last year, the Cyprus Association of Valuers and Property Consultants pointed out that there were currently 120,000 properties without Title Deeds. And although some 20,000 applications for Certificates of Final Approval were in the pipeline, it was unclear how many Title Deeds are held up as a result of developers not repaying their mortgages.