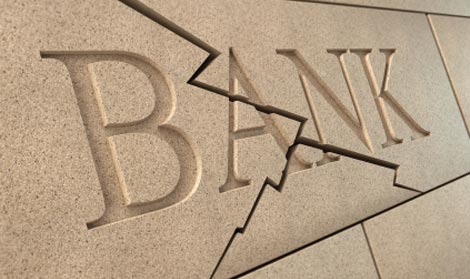 EXPATS across the island were perplexed yesterday to learn that their bank deposits were worthless, Cypriot banks were on the brink of collapse and a further drop in property prices could lead to an imminent crisis.
They received the stark assessment via an email from BuySell sales director Chris Hajikyriacou, encouraging some 15,000 recipients to withdraw their savings and invest in gold… or property.
Hajikyriacou's email said: "Your valuable cash or bank deposits are just a piece of paper or a worthless number on your bank statement… if you have deposits you should be psychologically ready to lose your money, unless you protect your wealth with some smart moves."
He warned further that: "Cash in the bank is very vulnerable. If your bank collapses, your valuable lifetime deposits will disappear."
The email was posted in one busy Cypriot internet chat forum, and while some readers quickly dismissed it as an attempt to boost property sales, the Cyprus Mail heard from one property expert that the message had caused quite a stir among the local expat community: "selling through fear, uncertainty and doubt is something that was practiced in the 1980s," he said.
Association of Cyprus Banks boss Michael Kammas was quick to dismiss the email.
Kammas said: "I have seen the email and it is really not worth paying attention to. I am going to check with the external lawyers regarding the content."
Asked about the email, the author, Hajikyriacou told the Cyprus Mail yesterday: "The end of the road is coming… now might be the best time to invest savings because the property market is devalued."
This market devaluation, he says, is problematic because it has created a situation where residents are servicing mortgages for properties that were overvalued when purchased between 2003 and 2005. Hajikyriacou claims many of these people are simply leaving their properties and mortgages unpaid – and in the meantime banks are spending large sums trying to track them down.
"Imagine you paid €120,000 for an apartment that is valued at €60,000. If you have only put down €10,000 then you will want to pull out."
With banks unable to recoup the money lost to property developers and buyers who took out the mortgages, a run on the banks, he said, would be "catastrophic".
Hajikyriacou was unable to give any figures about the number of people who might have large sums of cash in the bank to invest, or the amount saved.
Asked about the factual basis for the claims in his email, Hajikyriacou said: "Unfortunately I don't have the figures but many people are telling us that they are unable to pay their mortgage, and if the number is high enough then it could be catastrophic for the banks."
However, he did give two anecdotes that he thinks are indicative of banking sector instability.
The first relates to an acquaintance whose bank would not let him withdraw €200,000 of his own money, the second when one bank allegedly refused to allow the sale of four properties for €10,000 less than the value of the mortgage.
This is in spite of an alleged 25 per cent to 35 per cent drop in property prices. Hadjikyriakou said that in the coming weeks he planned to reveal more information about the troubled state of the property and banking sectors.