WE have received the following letter from Roxburgh Investments, which is a firm that specialises in alternative investment strategies and property consultancy.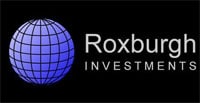 Without Prejudice
Wednesday, 22 June 2011
Mr David Pollard
Fine & Country
If you have purchased a property in Cyprus over the last three years you may have recently received a letter from Mr David Pollard of Fine & Country. Upon first reading the letter is very concerning and has led to our office receiving a large number of calls from worried clients, agents and other interested parties.
Mr Pollard has made a number of statements with regard to construction sites, title deeds, banking and re-saleability of property. It should be noted that Mr Pollard does not work for and is not CEO of Fine & Country Cyprus. Fine & Country, who are a reputable brand in the European real estate market, have confirmed to us that they have cancelled Mr Pollard's agency and contract for non-payment of fees. Fine & Country are not engaged in the mediation and litigation services offered by Mr Pollard and wish to distance themselves from the recent letters and emails sent using their logo without consent. Fine & Country no longer have any offices or agents in Cyprus.
Our representatives in Paphos visited the offices of Mr Pollard at 13 – 15 Queens Gardens, Tomb of the Kings Road, Paphos to interview him with regard to his actions only to discover that the premises have been vacated. Local enquiries lead us to believe that the office was abandoned some time ago.
Mr Pollard is looking to review people's purchases and in the event of establishing some kind of issue or problem go on to help remedy the situation. This is obviously a commercial venture and he is looking to take fees from clients for his services. Mr Pollard is not a lawyer, surveyor, accountant, IFA or other suitably qualified professional to carry out such work. If you have any concerns with regard to any aspect of any property purchase, please do not engage the services of an ambulance chaser. If after discussion with your agent and any developer in question you still have any outstanding questions please ensure that you engage the services of an independent fully qualified and registered lawyer in the country where you purchased the property.
We trust that you find this information useful.
Jamie Dewar.
For Roxburgh Investments.
The British High Commission publishes a list of local lawyers who are able to give advice in English to British nationals for the convenience of enquirers.