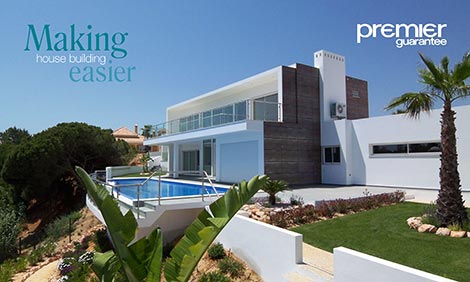 REPORTS of poorly constructed homes in Cyprus are legion. Problems of leaking roofs and damp penetration are common and, most recently, reports of a development that is slipping down a hill at Armou in Paphos have made front page news in the local press.
All that is about to change.
British-based insurer Premier Guarantee, one of Europe's leading providers of structural warranties and building control and support services, has become the first company in Cyprus to offer a 10-year warranty against hidden (latent) defects on newly built and converted homes.
Premier Guarantee for Cyprus is designed for property developers and contractors who wish to gain a competitive advantage over their rivals and help restore the tarnished reputation of the Island's construction industry.
But more importantly, it provides those buying property with a number of significant benefits, including:
The buyer gets a full 10-year protection against losses resulting from defects in the design and/or materials and/or workmanship of a property that results in major damage to the structural elements.
The company will settle the claim without the buyer having to prove negligence or blame on behalf of the developer or contractor. This avoids lengthy delays in making repairs and the costs involved in obtaining reports from independent engineers and drawn out and expensive litigation proceedings.
In the event of the property being re-sold, the insurance cover is transferable to the new buyer.
Should the developer or contractor become insolvent or fail to honour their responsibilities the insurance remains intact.
If the developer has chosen to include the additional options available to him, buyers will also benefit from a 10-year warranty covering the waterproofing of roofs, external walls and basements, costs of accommodation and loss of rental income while repairs are being made.
Once a developer has been accepted into their scheme, the company carries out a technical assessment – an audit of the property's design to ensure it meets the construction requirements set out in its 320 page technical manual, which are required to achieve the warranty standards.
Members the company's 50 strong technical audit team carry out on-site inspections at critical stages of the build to ensure that its required warranty standards are maintained throughout the construction process.
About Premier Guarantee
Established in 1997, the British-based company Premier Guarantee has arranged cover on over €34 billion of property in the UK, Ireland, Spain and now Cyprus – and has become one of Europe's leading providers of latent defects insurance.
All policies issued by Premier Guarantee for Cyprus are insured by AmTrust Europe Limited. AmTrust Europe Limited is part of the AmTrust Group, a worldwide insurer, who amongst other classes of insurance specialise in Building Warranty risks. Their security rating is excellent, having received an 'A' rating for financial strength from A.M. Best.