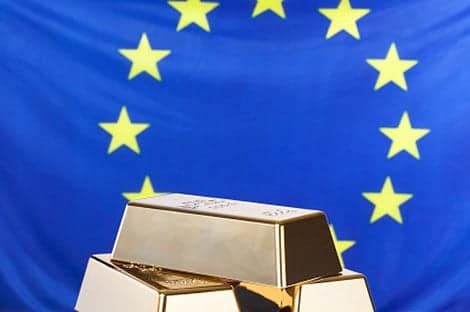 THE TROIKA delegation, which is made up of some thirty representatives from the European Commission, the European Central Bank and International Monetary Fund, will evaluate the Cypriot banking sector's portfolios as well as its capital requirements.
The delegation is expected to enter into three days of discussions with the Island's government and the banking authorities starting today; it will also consult with civil service officials, political parties and trade unions.
Reports suggest that the team's findings will help to decide the final amount and conditions attached to an EU rescue of the Cypriot economy.
Last week Cyprus became the fifth Eurozone country to seek an EU bailout after the Island's banking sector suffered huge losses as a result of the writedown on their Greek government bond holdings. The banks also have sizeable private loan portfolios in crisis-hit Greece.
Frozen out of the of the international debt markets, Cyprus turned to Russia last year rather than the European Union. The Russian government lent the Cypriot government €2.5 billion at a below-market rate of 4.5 percent.
Meanwhile, the Island's government has continued efforts to secure a bilateral loan from a 'friendly state'.
Commerce Minister Neoclis Sylikiotis announced that some expression of interest has come from China regarding a partial cash injection or an outright takeover of the struggling Cyprus Popular Bank.
Mr Sylikiotis and the Cyprus Popular Bank CEO, Dr Michalis Sarris, travelled to China last week in a last ditch attempt to secure investment into the debt-laden bank or a bilateral state loan that would fend off the Island's application for a European bailout.