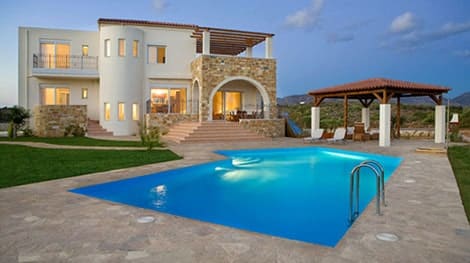 DESPITE the beleaguered state of Cyprus' real estate market, its impact on the sale of luxury and high-end properties has not been so apparent – especially in Limassol.
According to recent research into residential property costing more than €2,000,000 it seems that large projects, especially in Limassol, are weathering the storm quite well.
The research shows that during the first half of 2012, 14 of the 16 residential properties costing €2+ million that were sold island-wide were situated in Limassol.
In Paphos between 2009 and 2011 a total of 14 properties costing more than €2 million were sold. However, in the first half of 2012 only one €2+ million property was sold.
In Famagusta between 2009 and the first half of 2012 just three €2+ million properties were sold (one of which was during the last quarter).
High-end sales in Larnaca are similar to Famagusta with 3 properties being sold over the last three and a half years (although there have been no sales yet in 2012).
Nicosia has not performed as well with only two high-end properties being sold; one in 2011 and a second in 2012. The report's authors consider that this is due to the fact that more than 90% of purchases are made by Cypriots – and because many of them choose to build their own home than buy from a property developer.
Further reading
Focusing on Cyprus' Luxury Real Estate Dynamics by Leaf Research