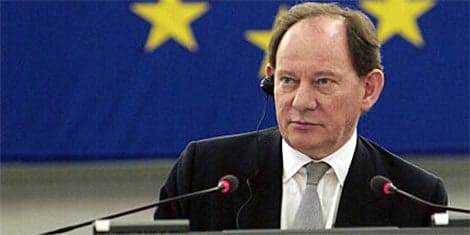 McMILLAN-SCOTT MEP's question concerns British property owners who face losing their homes in the UK (and other EU member states) if they fail to repay the debts of their now defunct property developer SNK Venus Homes Exclusive Ltd.
Question for written answer E-011456/2012
to the Commission
Rule 117
Edward McMillan-Scott (ALDE)
Subject: Payment of developers' debts in Cypriot property cases
Purchasers of property in the Elena Gardens development in Xylofagou, Cyprus, have recently been told by the Cypriot Government that they will, in effect, have to pay off the debts of developers who have gone into liquidation without completing building work.
SNK Venus Homes Exclusive Ltd went into liquidation after taking GBP 840,000 from a purchaser without completing the construction of his villa, and leaving some four or five other buildings incomplete as well.
The property purchasers had been assured, by both lawyers and the Cypriot Government, that they were covered by something called 'specific performance', which protects the purchaser in all circumstances and ensures that they are registered as the legal owner of the property to which their contract refers.
The Cypriot Government has allowed banks to lend large amounts of money to developers using, as security, properties already sold to unsuspecting purchasers and registered with the land registry. The developers have since defaulted on these loans and, in the case of SNK Venus Homes Exclusive Ltd, gone into liquidation as a result.
Property owners who refuse to pay back the developers' debt to the banks risk having any properties they may own in other EU countries repossessed to cover monies the banks recklessly lent developers against properties they did not own in the first place.
Whilst national property rights are indeed a matter of subsidiarity, could the Commission:
1. explain what can be done at EU level in such cases to protect innocent property buyers from across the EU?
2. state whether Cyprus, in this particular case, has contravened the Unfair Commercial Practices Directive (2005/29/EC), specifically Article 7 on 'misleading omissions', which states that a commercial practice shall be regarded as misleading if 'in its factual context, taking account of all its features and circumstances and the limitations of the communication medium, it omits material information that the average consumer needs, according to the context, to take an informed transactional decision and thereby causes or is likely to cause the average consumer to take a transactional decision that he would not have taken otherwise'?
Further reading: Payment of developers' debts in Cypriot property cases

About Edward McMillan-Scott
First elected in 2004, Edward McMillan-Scott is a Liberal Democrat MEP for Yorkshire & Humber and Vice-President of the European Parliament for Democracy and Human Rights. He has been elected four times as European Parliament Vice-President.
On 25 September he won the top award, for 'Outstanding Contribution' in the 2012 MEP Awards presented by the Parliament magazine, Brussels sister publication of Westminster's House magazine.