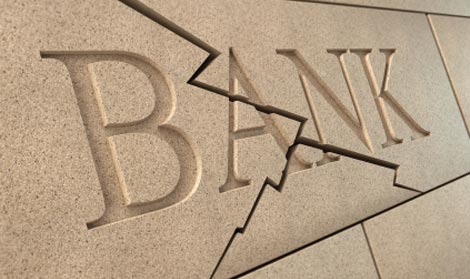 THE rescue package for Cyprus hammered out over the past week includes a highly controversial and unpopular levy on bank deposits.
Those with bank deposits under €100,000 will lose 6.75%, while those with more than €100,000 will lose 9.9%.
The Cypriot parliament was due to vote on the measure on Sunday. But in a dramatic turn of events, the vote was put back to Monday, which has led to speculation that the government does not have enough support to get the bill through parliament. There is further speculation that the President may have to declare additional bank holidays on Tuesday & Wednesday to give the government more time to garner support.
Although ex-pats with savings in Cypriot banks will be hit, George Osborne has pledged that the UK government will compensate British troops and civil servants based in Cyprus.
Monday is a public holiday in Cyprus – Green Monday, which marks the start of lent in the Orthodox calendar. Celebrated with picnics and children flying kites, the atmosphere this year will be subdued.
Analysts have described the decision to raid all bank accounts in Cyprus as a threat to the entire economy of the island. Some are predicting a run on the banks as depositors rush to withdraw cash when they re-open after the holiday.
Long lasting damage
"The damage will be long-lasting," said Fiona Mullen, a leading economic analyst and Director of Sapienta Economics.
"Business and financial services were the only sectors generating jobs and tax revenue and they have just had a double whammy with both the increase in corporate tax and the hit on deposits," she added.
Marios Skandalis, vice president of the Cyprus Institute of Certified Public Accountants, said: "There is a very high risk that this could be the end of Cyprus as a strong and reliable financial centre.
"The whole banking system is based on trust. If the trust is lost, the whole system is going to collapse," he said.
At the very least the move will further erode investor confidence and increase the downward pressure on property prices and sales.
President's promise
In his speech to the nation, President Nicos Anastasiades said: "The state recognises its obligations, and will offer to those who will keep their deposits for two years, the worth of their loss in bonds tied to future state income from natural gas."