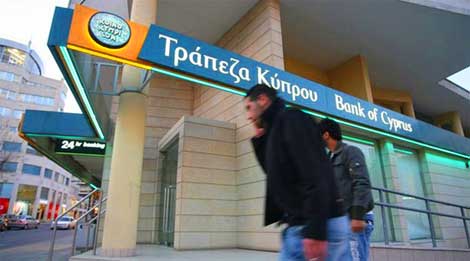 AFTER many months of speculation, it appears that Bank of Cyprus (BoC) will not be split into two (commercial and real estate bank) as it seems that the new Board is more keen towards the creation of a separate 'internal unit' that will (pro)-actively manage non-performing loans (NPLs).
The transfer of liabilities (e.g. ELA) to a new entity does not find fertile ground within the new Board, who seems to prefer the specialised handling of large debts from experts in restructuring and/or loan proceeds/repayments, i.e. a dedicated focus on managing the workout of 'troubled' loans.
One of the reasons that separation should not be made is the difficulty of transferring part of the ELA funding of the Bank and its correlation with loans which have medium-to-long term payback periods. Importantly, the ELA transfer will also require separate approval by the ECB after non-compliance with the specific agreement currently in place.
Also, the problematic asset long-term economic value when 'transferred' to this new entity (i.e. real estate bank) is another reason why the separation should not be made. Pricing these assets most likely to lead to a significant discount compared to current book values. Even if the Irish example is not directly linked to the Cypriot one, in Ireland problematic and repossessed real estate assets have been discounted as much as 70% from their book value when disposed.
This in-house non-performing loan (NPL) unit will be created within the Bank which it will handle the largest debtors of the new BoC. The aim of an in-house NLP division is to pro-actively manage problematic loans and 'wind-down' currently repossessed (or to be repossessed) assets with a view to maximise recovery value with no immediate time pressures (note that there are also social-economic implications that the policyholders need to address with mass liquidations and disposal of real estate in an armlet where there is currently no market liquidity).
BoC will require the setup a team of asset managers with local knowledge of the banking and real estate sectors, exclusively pro-actively managing these repossessed and non-performing assets. The setup and execution of such a structure requires thorough preparation, especially from the Cypriot authorities but also from the participating banks to ensure that all economic, legal and accounting issues are addressed appropriately.
The new Bank of Cyprus needs to start fresh and regain the trust of its customers, while helping both problematic and over-leveraged customers (corporate and individuals) to find long-term sustainable and creative solutions. It will also have to deal with the legacy of historic expansion and growth in non-performing loans in various sectors of the local economy.
BoC is now adequately capitalised and has exited resolution. New management is in place and they have completed the five-year restructuring plan. The ECB's Governing Council has recognised the steps taken to restore confidence. Continuing the efforts to create a stronger and safer Bank of Cyprus is in all of our interests. But until then, we have a long way to go…
Dr. George Mountis
Regional Managing Partner
Banking | Wealth & Trust | Asset Management advisory
P.P. (The Parthenon Partners) & Co
Tel: + 357 – 99 49 41 42
Email: george.mountis@theparthenonpartners.com
Web: www.theparthenonpartners.com