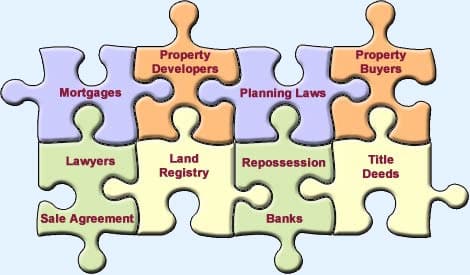 THE Title Deeds Scandal has dogged the Cyprus property market for years and remains unresolved.
This column has been obliged to return to this suppurating issue many times over the past 9 years to air not only the failure of successive governments to deal decisively with it but also the incalculable damage to the country's property sector and Cyprus's reputation as a safe place for investment of any kind.
Moreover, thousands of innocent property buyers, especially foreigners, have been treated so atrociously that it is hard to imagine anyone buying a property in Cyprus ever again.
The 2012 request by Cyprus for an EU bailout brought a glimmer of hope that finally the Title Deeds Scandal of the backlog of 130,000 still to be issued and transferred would be eradicated.
The Memorandum of Understanding (MoU) from the Troika on the Cyprus bailout includes a requirement for the Cyprus government by quarter 4 of 2014 to 'eliminate the title deeds issuance backlog to less than 2,000 cases' that remained pending for more than 1 year. A noble objective indeed, but how realistic is this target and timetable and what stumbling blocks does it gloss over?
Are The Troika Being Naïve?
While theoretically the Land Registry and related offices may be able to become more efficient to achieve the Troika's issuance target, it is quite another proposition to transfer those deeds issued to developers to their rightful owners – the buyers who have already paid for the property in full.
Many developers took out mortgages on the land and the latter need to be discharged before title deeds can be issued let alone transferred. However, many developers are in severe financial difficulties and are unable to discharge their mortgages.
Further legal complications arise where developers have taken out mortgages without full and proper disclosure to, or agreement by, the individual property buyers many of whom have paid in full.
For many years, Cyprus banks have been reluctant to enforce NPL procedures against such developers and, in some cases, it would appear that banks themselves have conspired with developers against individual property buyers. In some cases (see below), Cyprus banks are pursuing innocent home buyers for the mortgage default debts of the developer instead of pursuing the developer personally and his guarantors.
Multiple 'class actions' for mis-selling against Cyprus banks and developers by several groups of aggrieved property buyers numbering at least 450 are also underway in the UK High Court with further large batches preparing their cases.
An informed and influential source confided that recently a Troika official in Cyprus expressed surprise at being told of such matters as hidden developer mortgages, uncooperative near-bankrupt developers, bank recovery procedures against innocent property buyers and the impact of all this on the Troika's instruction to clear the title deed backlog and, indeed, added that he was sure none of his Troika colleagues knew either! Was he being naïve or disingenuous?
Can we really believe that such Troika officials knew nothing of the developer mortgage quagmire and how it would probably scotch the Troika's plan? The Troika's officials are among the elite of their professions and I think we are entitled to assume that they must have known. Well, if they genuinely did not know, now with this public notification in Financial Mirror, Miss Delia Velculescu, IMF Head of the Troika's Cyprus Mission (dvelculescu@imf.org), and Mr Vincenzo Guzzo, Troika Resident Representative (rr-cyp@imf.org), and their staff cannot plead any such ignorance.
Cases of Extortion by Cyprus Banks
The Troika are reported to have indicated that in seeking to drastically reduce the massive NPL mountain in Cyprus (reported by the CBC as being some €15.5 billion), they are not in favour of seizure of primary residences for debt recovery. That may well be their intellectual preference but, as is clear from a number of on-going cases, some banks appear to be thumbing their nose at the Troika on this matter.
In at least three high profile cases so far, Cyprus banks have not been shy in pursuing for recovery not the developer who took out the loans and mortgages and their guarantors but the home buyers individually, most of whom had already paid for their properties in full and had never had a loan of their own on the property or indeed been party to any of their developer's mortgages. Their only 'crime' was to still be waiting for the developer to hand over the Title Deeds.
Case 1: The A&G Froiber Collapse
On 18 September 2009, A&G Property Wise Development Ltd operating under the Froiber brand collapsed and went into liquidation. A large number of home buyers who had already paid in full had still not received their title deeds.
It was then reported that such buyers received from various banks including USB threatening letters stating that they would not receive their title deeds unless and until they contributed a 'symbolic' amount of €8,000 per apartment towards the outstanding debt of the liquidated developer. In addition, the letters demanded a larger sum to help pay off the developer's tax liabilities to the Inland Revenue.
Allegations also emerged that in some instances the banks, after the individual apartments had been paid for and unbeknown to the buyers, had issued further loans to the developer with charges against these properties as collateral.
The final outcome of this case is not yet known. However, quite apart from the outrageous pursuit of innocent property buyers instead of the developer, questions inevitably arise as to how the banks could have issued further loans to the developer against properties that had already been sold and without informing and obtaining prior agreement from the buyers.
Case 2: The Liasides Collapse
In December 2011, Alpha Bank sought legal permission to auction eight plots of land that it had repossessed from the bankrupt developer Mr Yiannis Liasides.
When he ceased trading in 2007, buyers had acquired from him some 230 properties across 14 sites but had not received their title deeds. It is understood that while some buyers had taken out home construction loans, a significant proportion of buyers had taken out no loans at all on their property.
Evidence has emerged that the developer took out mortgages on a number of the properties just before buyers signed their contracts and unbeknown to them. This may have occurred after the buyers' lawyers had done standard searches at the Land Registry to identify encumbrances.
It is unclear whether or not the buyers' lawyers were aware of these late mortgages prior to contract but, if they were, it is apparent that they failed to tell their clients or advise them against signing their contracts.
It now emerges that the developer's main bank Alpha Bank is, as did the banks in the A&G Froiber case, demanding via its receivers that all the buyers contribute to paying all the developer's debts and tax liabilities otherwise their homes will be sold.
Daniel Hannan MEP raised the specific case of Alpha Bank's conduct in the Liasides liquidation in the European Parliament on 30 October 2013 (written question E-012350-13) and asked: 'Could the Commission please confirm that this extortion by the banks is in direct conflict with the terms of the MoU?' Delia and Vincenzo, please note.
Case 3: The SNK Collapse
The collapse of Larnaca-based SNK developers (SNK Venus Homes and SNK Exclusive Properties) is following the same path as Liasides and A&G Froiber. It is reported that liquidators acting for the Bank of Cyprus and possibly the liquidated Cyprus Popular bank are starting enforcement procedures against SNK home buyers to recover the developer's debts. The debts plus liquidator fees will amount to at least €15,000 to €20,000 per household plus a contribution to SNK's unpaid taxes totalling some €540,000.
Conclusion
In pursuing home buyers for recovery of the developer's debts and tax liabilities (instead of the actual debtor and his guarantors), it looks like the banks regard them as a softer target with possible property assets overseas that could be liquidated at full value rather than trying to sell the Cyprus properties at knock-down prices in the highly depressed Cyprus market.
The dubious legality, not to say moral degeneracy, of the banks' behaviour demands serious public scrutiny and accountability. Delia and Vincenzo should impose the Troika's moral compass on the Cyprus banks and insist on an Irish style NAMA solution. Just tell them to accept a discounted debt buy-out and stop pursuing innocent buyers, or else Cyprus will forfeit its next bailout tranche. And why the deafening silence from the CBC Governor and the Finance Minister?
About the Author
Dr Alan Waring is an international risk management consultant with extensive experience in Europe, Asia and the Middle East with industrial, commercial and governmental clients. His latest book *Corporate Risk and Governance is at www.gowerpublishing.com/isbn/9781409448365. Contact waringa@cytanet.com.cy.
©2013 Alan Waring
First published in the Financial Mirror