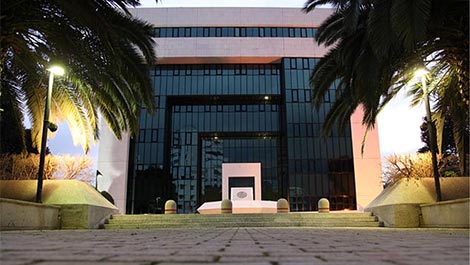 A CONFIDENTIAL list with the 24 largest debtors in the Bank of Cyprus and the amounts they owe, including the bank's analysis of their financial status and recommendations for further action, was leaked to the news site Stockwatch yesterday, infuriating the bank that said it would take legal measures.
The release has fuelled even further the controversy surrounding the collapse last year of the second biggest lender, Laiki Popular Bank, and its takeover by BoC, where, too, reports of extravagant and unsecured lending by management and board members have been revealed by several public inquiries, making the issue of recovery more difficult.
The BoC has been struggling with increasing amounts of non-performing loans (NPLs), which have been reported to approach 50 per cent of its loan portfolio and put tremendous pressure on the bank to write them off as provisions in its books, a development that would incur significant losses to the already troubled lender. However, commentators have repeatedly argued that a small number of borrowers – who have been facing difficulty servicing their loans – were responsible for a large chunk of the unserviced debt, and effectively dealing with them would go a long way towards restoring the bank's liquidity position and alleviating the risk of sustaining further losses.
According to the list, drafted a year ago, the 24 problematic borrowers owed the bank close to €5bn as at June 2013, including account overdrafts, collateral margins and NPLs. This totals to just under a third of Cyprus' GDP.
Lanitis E.C. Holdings Ltd appeared on the list as the bank's largest debtor, with total obligations of €576m. According to the report, the group's loans were "frequently adjusted" and since 2006 "only interest was being paid."
"The bank's board decided on March 8, 2013, to grant €13.65m to cover interest due for 2012 and 2013," the report noted.
But despite the group's high borrowing and the servicing problems since 2006, further loans of €133m were granted in 2011 to fund the company's participation in developing the Limassol Marina.
A similar predicament was described for Leptos Group, another developing company that was recorded as owing the bank a total €510m last June. In this case, though the bank was exposed to significant risks with regard to Leptos Group, it nonetheless extended new credits of €162m in 2010 to fund the Neapolis Project, a 1-million square metre housing and commercial development project on the outskirts of Paphos.
NKS Shacolas Holdings Ltd, main shareholders of CTC Ltd which controls companies like Woolworth Cyprus, Ermes Department Stores and CTC Automotive, with a significant stake in Hermes Airports, were recorded as owing the bank a total €315m. Back in June, the bank's report expected that the group's dues would be settled by the sale of its stake in MTN, which was announced in February 2013.
Dolphin Capital Investors was another of the Bank of Cyprus' large debtors with a total €300m. Last May, Dolphin announced the sale of the Venus Rock development project for €290m, which has not yet been completed.
The remaining debtors listed in the BoC report were:
Joannou & Paraskevaides Group with total dues €310m,
Limassol Marina Ltd with €138m,
Louis Group with €217m,
Libra Group with €134m,
G. Paraskevaides Group with €110m,
Quality Group with €172m,
Galatariotis Group with €100m,
K. Athienitis Contractors & Developers with €193m,
Constantinos Shacolas Group with €185m,
Hassapis Group with €212m,
Frangoudes & Stephanou Group with €169m,
SFS Group Public Co Ltd with €147m,
Lefkaritis Group with €118m,
Panayides-Farmakas Group with €102m,
Tsokkos Hotels Group with €172m,
Aqua Sol Group with €199m,
D. Zavos Group with €134m,
Piitarides (Fairways) Group with €100m,
ELPE/Latsis with €200m.
In a statement issued yesterday, the Bank of Cyprus lambasted Stockwatch for publicising confidential information relating to its clients, in contravention of banking confidentiality and warned that it would seek out those responsible for the leaked report.
"The bank affirms that it has taken all due measures to investigate the issue and punish those responsible," the statement said. "Among these, the bank has instructed the internal audit service to investigate this matter, and is determined to bring those responsible to the competent authorities."
Editor's comment
In the Greek language section of its website Stockwatch stated that the publication of the Bank of Cyprus report "served the public interest" and that it contains "information which may require further investigation", noting that "in many cases the loan balances have increased."
Further reading
Download the 77 page Bank of Cyprus report (please note that the report is 35Mb and may take a few minutes to download and is mainly in Greek).