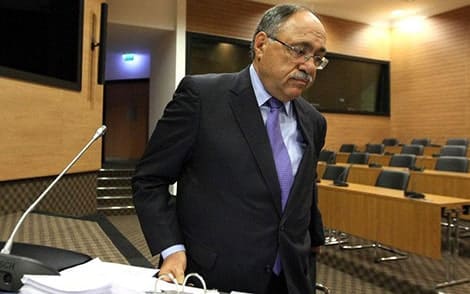 THEODOROS Aristodimou, the founder and managing director of Aristo Developers and former Chairman of the Board of Directors of the Bank of Cyprus, felt ill and could not attend a remand hearing before the Paphos district court on Friday.
He was admitted to Paphos general hospital with high blood pressure. Doctors decided he should remain there for treatment.
Aristodimou, who also did a stint as chairman of Bank of Cyprus, is the latest of several prominent citizens of Cyprus who fell ill when they faced the prospect of spending time behind bars.
He was among four individuals arrested on Thursday in connection with the demarcation of 177 land plots in Skali, Paphos.
It subsequently emerged that the plans for which the demarcation permits were issued were switched with new plans, which seemed to cede approximately 4,000m² previously designated as green space, back to his company, Aristo Developers.
The three others, including his wife, appeared in court as scheduled but the judge decided to adjourn the proceedings pending a medical certificate.
Some 200 employees of Aristo Developers assembled outside the court in a show of support to their boss.
Aristodemou had denied any wrongdoing, arguing that municipality employees, unfamiliar with regulations, had got their calculations wrong.