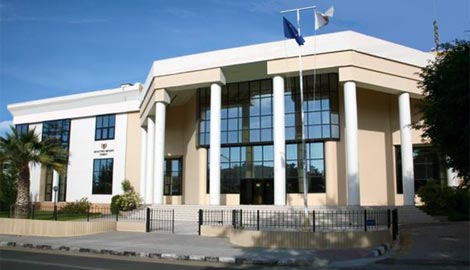 AT A hearing the Paphos District Court earlier today, the judge ordered that four of the five individuals initially detained in connection with the alleged Aristo Developer's Skali land scam will be tried on 30th October.
The four detained are the founder and MD of Aristo Developers Limited, Theodoros Aristodemou, his wife Roulla, former municipal engineer Savvas Savva and Aristo draughtsman Christos Solomonides.
Solomonides has admitted forging documents that allowed Aristo to develop on a considerably larger land area at Skali, claiming that he did so under instructions by his superiors and that it was standard practice. (Solomonides works in Aristo Developer's design department, which is headed by Roulla Aristodemou.)
The fifth suspect, Paphos Municipality technical officer Soulla Kouspou, was not charged and has agreed to appear as a prosecution witness when case goes to trial. It is unclear whether the charges against the 36 year-old will be dropped.
During today's hearing, the prosecuting authorities demanded that all four defendants remained in custody until their trial date as they could influence the outcome of the investigation if released.
According to the state broadcaster CYBC, today's hearing led to a strong reaction, primarily from Theodoros Aristodemou, his wife Roulla.
Before the judge entered the courtroom, Roulla Aristodemo called on those present to wake up since they themselves are the scapegoats in the case and others will follow.
There was also a heated exchange between Theodoros Aristodemou and the police who were asking him to calm down with Aristodemou declaring vociferously that he would not be gagged and bound by anyone.
Update Tuesday 7 October
The Cyprus Mail reports that the four suspects in an alleged attempt by land development company Aristo Developers to defraud the state were released under terms today, pending trial before a Criminal Court on October 30.
The court has adjourned briefly before reconvening to set the terms of the suspects' release.