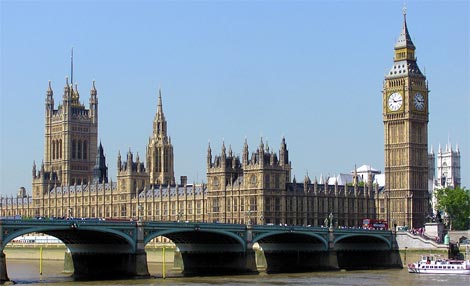 THE ASSOCIATION of International Property Professionals (AIPP) took its battle to establish standards for the industry – and more safety for consumers – to Westminster last week. The occasion also saw a new free legal advice service to buyers.
Tuesday (18th) saw the launch of a White Paper entitled AIPP guidelines for the sale of overseas land and property to buyers from the United Kingdom, free to download here, at a reception at the Palace of Westminster where the Board of the AIPP were there to meet MPs interested in the subject and to press the case.
Although the turnout of MPs was sparse, due to a vote in the Commons, several members of the Houses of Lords and Commons did turn up to hear AIPP Managing Director Peter Robinson explain the need for government to take an interest. "AIPP is taking the initiative to review the overseas property industry with the aim to identify areas that can be improved to enable a more transparent, safer and professional cross-border transaction and make appropriate conclusions and recommendations," he said. "We seek additional partners, agencies and commercial businesses to work with us in delivering this."
After explaining the particular problems facing the overseas buyer, who as a cash-rich, potentially older buyer working in an unfamiliar culture and legal jurisdiction is particularly tempting to professional fraudsters, Mr Robinson outlined the path to better regulation: "To galvanise and guide this process at a governmental and supranational level, we would like to encourage the formation of a new All Party Parliamentary Group (APPG) on foreign property matters." For this to happen, some 20 MPs must sign up, so members of the AIPP are being urged to contact their own Member of Parliament to explain the need. Mr Robinson also announced the publication of a new 50 page Buying Safely Abroad guide, available free of charge via the AIPP website, and another exciting launch, the AIPP Legal Working Group, set up by members to offer British buyers up to five hours worth of legal work:
1 hour's free consultation on the legal issues in their country of choice
A review of up to 50 pages of documentation
In the past year membership of the AIPP has risen to well over 300 corporate members, from 26 countries. Peter Robinson told OPP that he hopes to get the Parliamentary Group running by the end of January: "We need to move quite quickly."
Also present at the meeting were Jesulado Ros Tonda, Secretary General of Provia, the Spanish Property Developers Association, Paul Gardner Bougaard of the Resort Developers Association, and Denise Boyes and Mike Stead from the Foreign and Commonwealth Office, who were the architects of the Know Before You Go campaign to advise Britons buying and moving abroad; Gerry Fitzjohn the Vice Chairman of the Property Ombudsman and Michael Reeve the CEO of AFPOP, the Portuguese residents' association.
– OPP Magazine