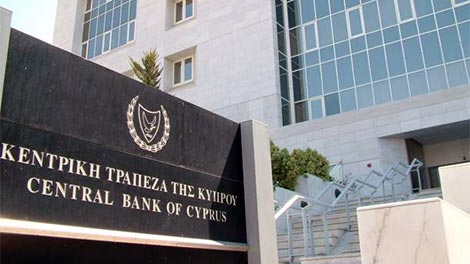 NON-PERFORMING loans (NPLs) in Cyprus's banking system continued to rise in October to 28.2 billion euros or almost 49 per cent of total loans the Central Bank of Cyprus said.
A month earlier, the NPL ratio was 48.5 per cent while in October last year it was 38.5 per cent the central bank said in a statement on its website. The respective amounts in all banks and cooperatives operating in Cyprus were 28.1 billion euros and 24.6 billion euros.
In October, banks saw the percentage of unserviced debts extended to companies at 50.7 per cent and that to individuals at 51.4 per cent, the statement said. The respective amounts were 15.8 billion euros and 12.4 billion euros.
Three quarters of loans to construction companies are non-performing
Three out of four outstanding loans extended to construction companies or 5.7 billion euros were in October non-performing and making out more than one third of company NPLs, the central bank said. NPLs to retail and whole sale companies as well to real estate companies which together made out less than one third of overall unserviced loans, stood at 2.4 billion euros and 2.3 billion euros with a non-performing ratio of 46.6 per cent and 56.4 per cent respectively, the central bank said.
45% of loans to individuals for buying/building property are non-performing
Nearly 45 per cent of loans extended to individuals by banks and cooperatives for the construction or purchase of immovable properties was non-performing in October and stood at almost 6.5 billion euros or more than half of overall non-performing credit to individuals, the central bank said. The non-performing ratio in the case of consumer loans was 61.3 per cent and with 4.4 billion euros made out more than one third of the overall non-performing debt of individuals.

Further reading
Non-performing loans October 2014 (Cyprus Central Bank)