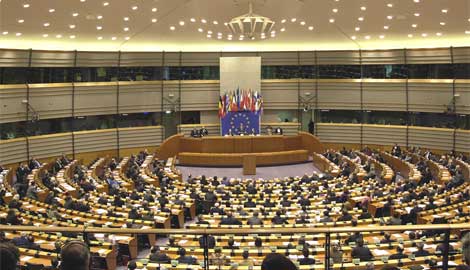 DIRECTIVE 2014/59/EU that establishes a Cyprus-style bail-in framework for the recovery and resolution of credit institutions and investment firms in all EU member states entered into force on 1 January 2015.
According to the European Commission, the new rules harmonise and improve the tools for dealing with bank crises across the EU. They will also ensure shareholders and creditors of the banks pay their share of the costs through a "bail-in" mechanism.
The Bank Recovery and Resolution Directive (BRRD) was adopted in Spring 2014 to provide authorities with comprehensive and effective arrangements to deal with failing banks at national level, as well as cooperation arrangements to tackle cross-border banking failures.
Banks are required to prepare recovery plans to overcome financial distress.
The Directive grants authorities a set of powers to intervene in the operations of banks to avoid them failing. If they do face failure, authorities are equipped with comprehensive powers and tools to restructure them, allocating losses to shareholders and creditors following a clearly defined hierarchy. They have the powers to implement plans to resolve failed banks in a way that preserves their most critical functions and avoids taxpayers having to bail them out.
EU Commissioner for Financial Stability, Financial Services and Capital Markets Union, Jonathan Hill, said: "The Bank Recovery and Resolution Directive equips public authorities for the first time across Europe with a broad range of powers and tools to deal with failing banks, while preserving financial stability. From now on, it will be the bank's shareholders and their creditors who will bear the related costs and losses of a failure rather than the taxpayer."
National resolution funds are also being established. In the case of euro area Member States, these funds will be replaced by the Single Resolution Fund as of 2016.
The Cyprus 'bail-in' was part of an attempt to find €13.5 billion to bolster the island's economy and forced savers to pay for the recapitalisation of the Bank of Cyprus.