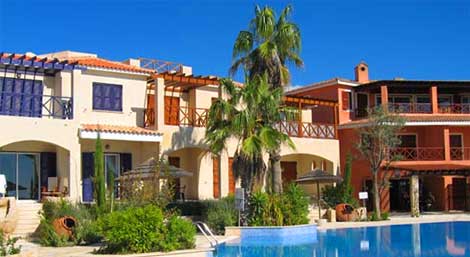 SPEAKING to inCyprusproperty.com, Real estate appraisers and consultants Pavlos Loizou and Kyriakos Talattinis offered their thoughts on the Cyprus property market during the year ahead.
Both believe that interest shown in the overseas market will be maintained due to the possibility of non-EU citizens being able to acquire permanent residency and Cypriot citizenship.
However, property prices are expected to fall by as much as 15% depending on the type of the property and its location.
Pavlos Loizou considers that the number of property transactions will remain at last year's level or increase slightly as the Cyprus economic situation improves. Increases will mainly be due to foreign investors interested in the possibility of obtaining permanent residency and Cypriot citizenship – and locals who have been holding back on their purchase until the political and economic instability of previous years subsides.
Mr Loizou anticipates that the price of residential property and larger pieces of land will fall between 5% and 10% depending on the type of property and its location.
Kyriakos Talattinis believes that the local market will be affected by a lack of liquidity and stricter lending criteria – and that the new laws and regulations on the disposal of property will all put a further downward pressure on capital values and prices.
He expects property prices to fall between 5% and 15% over the course of the year, depending on the type and location of the property.
Although some people do have the money to buy, they are waiting in the expectation that prices will be squeezed further when the banks start selling.
Mr Talattinis believes that there will be a continuing interest from overseas buyers due to the government's residency and citizenship incentives. He does not expect overseas demand to fall and believes that beach-front properties and others in prime locations may possibly increase in value.