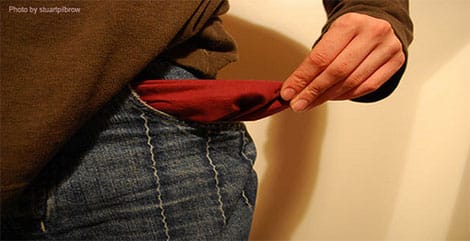 FOUR OF five bills comprising the insolvency framework were presented by the finance ministry and discussed in a joint session of the House finance and interior committees on Monday.
The committees decided to allow the government one week, in order to deliberate with all stakeholders, before reconvening to review and discuss the updated drafts.
During the session, a bill regulating the profession of insolvency advisor, another on the process of entering examinership for companies, and two bills amending bankruptcy procedures – one for companies and one for individuals – were discussed.
The bill on personal bankruptcy includes a clause granting bankrupt individuals immunity from their debts – and their bankrupt status – following three years of monitoring. Such immunity can only be granted after the individual has handed all personal property – except such assets as would be necessary to the individual and his or her family – and all available income, over and above reasonable survival needs, to creditors for a three-year period.
But the thorny issue of guarantors has not yet been tackled in the new bills. According to current legislation, guarantors are not released after a bankrupt individual has been let off the hook.
In connection to the process of low-income borrowers, whose loans – up to €15,000 – will be written off if they can demonstrate their inability to service them, finance ministry senior director Andreas Charalambous said that "despite facing legal issues, in such instances the guarantor's obligation is also written off".
"Still, we are not yet certain that the argumentation we have developed for the bankruptcy of individuals or legal entites would hold up in court," he added.
"In such a case, banks could go after the guarantors in court, and the guarantors could go after the borrower," he said, but clarified that the finance ministry is not content with such a provision, which is why it is studying options.
Further, the committees discussed the regulations governing the profession of insolvency advisor, including the process and conditions of licensing, as well as creating and updating an insolvency advisor record.
The bill bestows the authority to license insolvency advisors to the Insolvency Service (created by the bill), the Institute of Certified Public Accountants of Cyprus (ICPAC), and the Cyprus Bar Association.
In terms of fees for personal borrowers, insolvency advisors will be entitled to a lump-sum €750 fee, and an additional fee based on the value of each restructured loan, as follows:
1.7 per cent for loans up to €100,000,
1.3 per cent from €100,000 to €300,000,
1.1 per cent from €300,000 to €500,000,
0.9 per cent from €500,000 to €1 million,
0.45 per cent from €1 to €3 million,
0.25 per cent from €3 to €5 million,
0.08 per cent for loans over €5 million.
In addition, the advisor's fee may be increased by 20 per cent in case the restructuring plan is imposed or confirmed in court.
With regard to companies, applying for debt restructuring will only be available for loans up to €500,000.
In these instances, insolvency advisors will charge a lump-sum fee of €1,000, plus an additional:
2 per cent up to €100,000,
1.6 per cent from €100,000 to €300,000,
1.3 per cent from €300,000 to €500,000.
Applying for an insolvency advisor licence will cost €50, plus an additional €300 upon issuance of the permit, which will then be subject to a €200 renewal fee every two years.