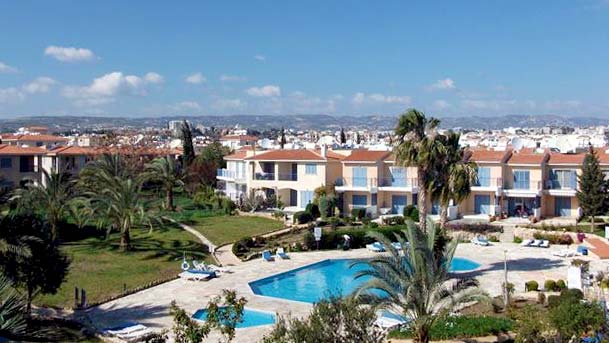 COMPARED with the second quarter of 2014, house prices rose by 0.6% in the euro area and by 1.1% in the EU in the third quarter of 2014 according to a Eurostat report issued earlier today.
Among EU members states, the highest annual increases in residential property prices during the third quarter of 2014 were recorded in Ireland (+15.0%), Estonia (+13.2%), Latvia and the United Kingdom (both +11.7%), Sweden (+10.3%) and Lithuania (+10.1%) and the largest falls in Slovenia (-5.4%), Italy (-3.8%) and Romania (-2.3%)
Prices in Cyprus fell 1.7% during the third quarter compared to the same period in 2013, but remained at the same level as the second quarter.
Eurostat employs a different methodology to assess price movements to that used by the Cyprus Central Bank, which recorded an annual decrease of 8.9% in the third quarter of 2014.
The Eurostat House Price Index (HPI) measures the price changes of all residential properties purchased by households (flats, detached houses, terraced houses, etc.), both newly built and existing, independently of their final use and independently of their previous owners.
The Member States' HPIs are compiled by the National Statistical Institutes. The euro area and the EU aggregate HPIs are compiled by Eurostat. HPIs are computed as annually chained indices with weights being updated each year. The European HPI aggregates are currently calculated as weighted averages of the national HPIs using as weights the GDP at market prices (expressed in millions Purchasing Power Standards – PPS) of the countries concerned.
The figures are not seasonally adjusted.
The methodology is summarised in the Handbook on Residential Property Price Indices, published in 2013 (first edition).
Further reading
Eurostat newsrelease 14/2015 – 21 January 2015