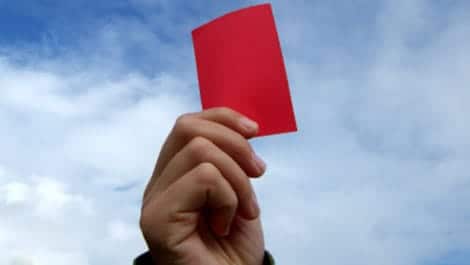 PARLIAMENT urged the government on Wednesday to find a solution for people who bought houses from insolvent developers without acquiring title deeds and who risk losing their properties even though they may have already paid for them in full.
The issue was raised during discussion of a bill tabled by main opposition AKEL to ban foreclosures in such cases.
"There is an emergency situation in the real estate market and people who meet their obligations are at risk," AKEL MP Giorgos Loukaides said.
Many buyers are now in trouble as the crisis continues and property developers fold.
The developers' land and buildings are counted as assets that need to be offset against their debt to banks, which gives lenders a claim on people's properties that had been mortgaged by the developers even if the purchasers had paid the developer for them in full.
The banks readily lent to property developers, especially between 2004 and 2008, fuelling an unsustainable frenzy of activity which roughly tripled prices.
The outdated legal framework enabled property developers to sell on property that was already mortgaged.
Land registry official Charalambos Charalambous told MPs that issuing title deeds would not solve the problem since the developer's mortgage takes precedent over that of a borrower.
A finance ministry official said a team of technocrats from the ministry, the Central Bank, and the land registry would assess the problem and the cost of these loans by the end of May.
She said the ministry was trying to find solutions but cautioned that AKEL's bill provided an incentive to those who bought a house through a sales contract to never seek to acquire a title deed in an attempt to avoid foreclosure even where it might be warranted.

Editor's comment
The Memorandum of Understanding (MoU) that has been agreed between the Cyprus government and the Troika of international lenders refers to this particular issue in Section C – 'Legal framework for private debt restructuring', paragraph 1.31. Namely:
The Task Force on registered, but untitled, land sales contracts will, by end-September, finalise a study assessing the magnitude of registered, but untitled, land sales contracts and underlying mortgages, in close cooperation with the working group reviewing the issuance of title deeds under the MoU provision 5.3. Based on this assessment and the recommendations developed so far, the Task Force will coordinate the work of the authorities involved and develop, by end-October, an action plan addressing at least,
(1) the removal of administrative hurdles for the transfer of title,
(2) the provision of tools to encourage the release of encumbrances on properties to facilitate title transfer, and
(3) the development of contractual standards for land sales contracts and connected loan and mortgage arrangements.