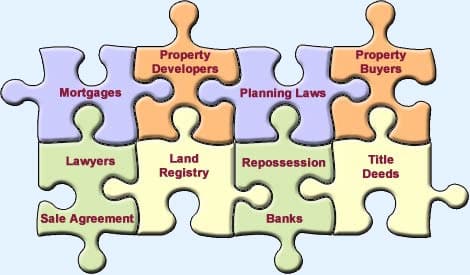 INTERIOR Minister Socratis Hasikos slammed parliament on Friday for shelving a government bill designed to protect house buyers without title deeds, asking whom the lawmakers were trying to protect.
The bill, submitted by the government in June, was meant to sort out the mess created by the failure to provide title deeds to people who paid for the property, either because the property was mortgaged by the developer, or the state could not go ahead with the transfer because of outstanding taxes.
"Whom is parliament trying to protect? Trapped buyers of mortgaged real estate or the banks," Hasikos said.
On Thursday, parliament apparently decided to kick the can down the road, despite the universal demand by political parties for the government to resolve the problem.
"It is with surprise that we found out that parliament was asking the government for one thing but yesterday it did another," Hasikos said in a statement.
Instead of putting the bill to the vote, parties chose to suspend foreclosure of such properties until the end of the year.
The reason for this development was not immediately known.
"The bill in question, which would have provided a final solution to the problem, has not been approved yet by parliament and it looks like the discussion is postponed for September or October or being shelved," Hasikos said.
Developers' land and buildings are counted as assets that need to be offset against their debt to banks, giving lenders a claim on people's properties that had been mortgaged by developers.
Thousands have been left without deeds as a result.
The bill grants the head of the Land Registry department the authority to exempt, eliminate, transfer and cancel mortgages and or other encumbrances, depending on the case and under certain conditions.
Under the provisions, for a 'trapped' property to be eligible for release, the sale price must have been paid in full by the buyer. In case of an outstanding amount, the buyer can deposit it in an escrow account managed by the land registry director.
The director will have the power to transfer mortgages to other property belonging to the vendor. If no such property is available, the director can transfer the encumbrances on individuals who guaranteed the seller's obligations.
Banks had expressed opposition to the bill.
They warned that transferring developers' mortgages onto other properties or guarantors would likely leave the banks wanting for collateral.
For example, lenders would be left exposed where the guarantors did not have commensurate property of their own.
They also questioned how the land registry can determine whether the alternate property is of a similar value to be put up as collateral.
Shelving the bill also prompted the outrage of the Association for the Protection of Primary Residences, which issued a statement saying temporary protection from foreclosure is not a definitive solution.
"This bill gave an immediate and final solution to a distortion that has distressed thousands of people for several years," the association said.
"During discussion of the bill at [parliamentary] committee level, all political parties supported it, leaving the Banks' Association the sole dissenter."
"So what prevented its immediate passing? Was it the usual pressure from the 'usual suspects' on political parties and deputies, or were all parties surprised by the paradox of coming to a unanimous decision for the good of the people?"