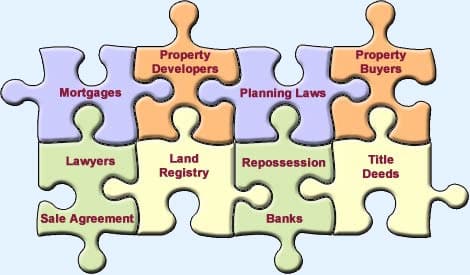 THE government bill allowing the issue of Title Deeds to those who bought property from insolvent land-developers on previously mortgaged land is a step in the right direction, although more needs to be done to iron out more particular problems, property expert Nigel Howarth told the Cyprus Mail on Friday.
Such 'trapped' buyers have found themselves at risk of losing their properties in recent years despite having paid for them, since several developers defaulted on their loans, which were backed by properties they had since sold to unsuspecting buyers.
In the wake of the enactment of tougher foreclosure rules, parliament voted to suspend implementation on such special cases until 5th September, with the government hoping to pass the bill two days earlier.
"From what I hear, it's a positive step in the right direction," Howarth said.
"My understanding is that it only applies to properties for which Title Deeds have already been issued, so the rest of the cases need to be covered before the foreclosure ban is lifted. Which means, of course, that the ban – which expires on September 5 – should be extended until a comprehensive solution can be found."
According to Howarth, cases in which no Title Deeds have been issued for the property are not covered by this proposal.
"The Land Registry is going to have a problem in these cases, because it won't be able to calculate how much of the mortgaged property should be released," he explained.
"Say, for example, that a developer has mortgaged a piece of land, on which he has built six houses of different sizes, of which only one has been sold and the buyer is now 'trapped'. If there's no Title Deed, how will the Land Registry calculate what part of the original mortgage should be removed or transferred to the developers' other assets?"
While all parties have voiced support for the bill, most pointed out weaknesses and areas for improvement.
AKEL spokesman Yiorgos Loukaides said the party is willing to support the bill, provided its proposal to extend protection from foreclosure to all trapped buyers who honour their contractual obligations – i.e. have not missed loan repayments.
The Greens deputy Yiorgos Perdikis said one of the crucial issues that need to be clarified is the role of the Land Registry's director, whom the bill names as having the final – and sole – say on approving or rejecting applications.
And Citizens' Alliance deputy head Stelios Americanos said the law must not only cover those who have submitted the deed of sale to the Land Registry, but everyone who can demonstrate that they have paid for the property in full.