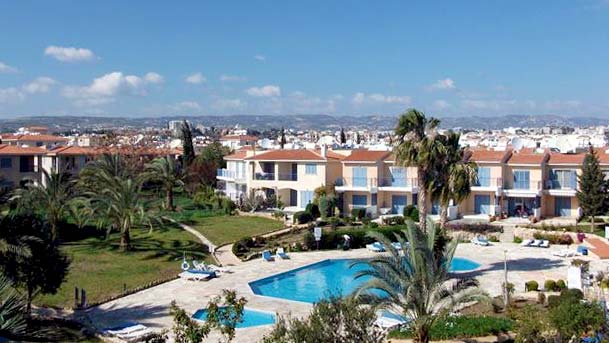 PROPERTY sale transactions in 2015 recorded only their second year-on-year increase since 2010, growing by 9 per cent to reach 4,952 compared with 4,527 in 2014, according to official statistics published earlier today by the Department of Lands and Surveys,
This follows a 20 per cent increase in 2014 compared to 2013.
Of those 4,952 sale transactions (which include residential properties, commercial properties and land) 3,603 (73%) were made on behalf of Cypriot purchasers while the remaining 1,349 (27%) were on behalf of overseas buyers.
Sale transactions in Larnaca rose by 35 percent, while those in Limassol rose by 11 percent. Transactions in Paphos and Nicosia rose marginally by 0.2 per cent and 0.1 per cent respectively, while transactions in Famagusta fell by 2 per cent. (As noted by Resolute Asset Management in its annual report, Cyprus Economy & Real Estate Market, Famagusta is heavily reliant on local demand for holiday homes.)

Frenzied buying, mainly by UK nationals looking for a holiday home in the sun, together with nefarious business practices and reckless lending by the banks pushed up prices creating a bubble, which eventually burst in at the end of 2007. Cypriots found themselves priced out of the market as land prices rose faster than their salaries; property sales to the Cypriot market reached their zenith in 2003.
The exposure of Cypriot banks to overleveraged property companies together with a number of other 'idiosyncrasies' reported by PIMCO in its independent due diligence report of the island's banking system, resulted in the collapse of the economy, the effects of which are still being felt today.
Whether Cyprus has learnt from its mistakes of the past only time will tell. But it appears that after two consecutive years of rising sales, the island's property market has finally started on the long road to recovery.