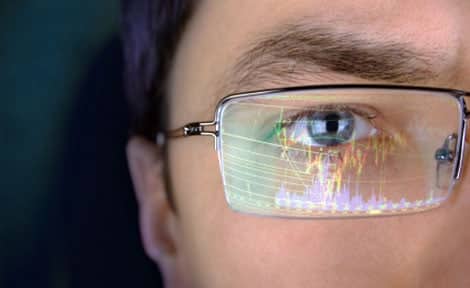 AFTER jumping twelve places to number 10 in November's 'Top of the Props' chart published by property portal TheMoveChannel.com, Cyprus plummeted eighteen places to number 28 in the December edition of the chart.
According to the portal, the USA remained the most popular country in the world for the third month in a row accounting for a 13.21 per cent of total enquiries.
France moved up four places to take second position, while Brazil moved up two places to secure third place, knocking Portugal into fourth.
Thailand jumped seven places to number five, while Germany rocketed eighteen places from 24 to number six.
Spain dropped five places to number seven and Canada retained its position at number eight.
Commenting on the performance of Cyprus TheMoveChannel.com Director Dan Johnson noted that "overall enquiries [for Cyprus] in real terms climbed 36 per cent in Q4 2015 compared to Q3 2015."
The full breakdown of the December 2015 edition of the 'Top of the Props' chart follows:
| Rank | Country | Share (%age) | Change |
| --- | --- | --- | --- |
| 1 | USA | 13.21 | No change |
| 2 | France | 6.9 | Up 4 |
| 3 | Brazil | 4.39 | Up 2 |
| 4 | Portugal | 4.27 | Down 1 |
| 5 | Thailand | 4.08 | Up 7 |
| 6 | Germany | 3.38 | Up 18 |
| 7 | Spain | 3.12 | Down 5 |
| 8 | Canada | 2.98 | No change |
| 9 | Turkey | 2.9 | Down 5 |
| 10 | UAE | 2.09 | Down 1 |
| 11 | Italy | 1.95 | Down 4 |
| 12 | India | 1.59 | Up 7 |
| 13 | Philippines | 1.22 | Up 9 |
| 14 | Bulgaria | 1.2 | Up 2 |
| 15 | Cape Verde | 1.08 | Down 1 |
| 16 | Australia | 0.95 | Down 1 |
| 17 | Ireland | 0.83 | Up 17 |
| 18 | Romania | 0.65 | Up 2 |
| 19 | Morocco | 0.64 | Up 9 |
| 20 | Greece | 0.59 | Down 3 |
| 21 | Egypt | 0.48 | Up 2 |
| 22 | Croatia | 0.48 | Down 1 |
| 23 | South Africa | 0.47 | Up 12 |
| 24 | Barbados | 0.47 | Up 1 |
| 25 | Austria | 0.44 | Up 7 |
| 26 | Fiji | 0.44 | Up 3 |
| 27 | Argentina | 0.39 | No change |
| 28 | Cyprus | 0.33 | Down 18 |
| 29 | Poland | 0.28 | Up 2 |
| 30 | Dominican Republic | 0.23 | Up 6 |
| 31 | Saint Martin | 0.2 | No change |
| 32 | Bahamas | 0.19 | Down 21 |
| 33 | Belize | 0.19 | Down 15 |
| 34 | Hungary | 0.16 | Down 1 |
| 35 | Panama | 0.16 | Up 4 |
| 36 | Vanuatu | 0.14 | No change |
| 37 | Cayman Islands | 0.12 | Up 3 |
| 38 | Cambodia | 0.12 | No change |
| 39 | Czech Republic | 0.11 | Up 7 |
| 40 | Pakistan | 0.09 | Up 7 |