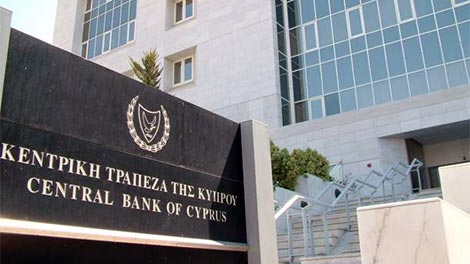 NON-PERFORMING loan (NPL) ratio in the Cypriot banking system rose to 48.9 per cent in February from 45.8 per cent in December, the Cyprus Central Bank said.
In February, total non-performing loans dropped by €16.8m, to below €26.8bn, compared to the previous month, and rose by €80.7m compared to December the Central Bank said in a statement on its website on Friday. The increase in the ratio in the first two months of the year, compared to December, was due to a gradual drop in overall loans by almost €3.5bn to €54.7bn as a result of "loan repayments by foreign-owned entities operating abroad".
Total 90 days past due loans fell to below €20.8bn, from €21bn respectively, the bank supervisor said, adding that this was a "positive development". Total restructured facilities rose by €88m to over €14.2bn in February compared to December. In addition, more than €10.9bn in restructured loans were classified as non-performing in February, compared to €10.7bn in December.
"In January and February 2016, there were loan restructurings worth almost €1bn," the Central Bank said, adding that 76 per cent of loans restructured after January 1, 2014 to February 29, this year, "meet the new repayment schedule agreed as part of the restructuring agreement".
The net balance of restructurings, as formulated at the end of each month, is also affected by both loan repayments and the reclassification of facilities after a 12-month probation period for restructured loans expires, it said.
In the first two months of the year, a total of €205m in restructured loans were removed from the non-performing loan classification and were categorized as performing after the probation period was completed.
Out of 16,496 applications for loan restructurings which were pending in December, plus those added in the first two months of the year, there were agreements for 4,528, or 27,5 per cent, while the final decision for 10,763 cases, or 65.4 per cent, was shifted to the next month, the central bank added. A total of 1,185 applications for loan restructurings or 7.2 per cent, were rejected.
"These figures demonstrated the great effort being made," the supervisory authority said.
Total provisions for loan impairments fell in February to €9.9bn from €10bn in December.
At the end of 2014, non-performing loans, restructured loans, and loans with more than 90 days in arrears, stood at €27.3bn, €12.9bn and €22bn respectively. Total provisions for loan impairments at the end of 2014 stood at almost €9bn.
The total amount of household non-performing loans rose in February by €132m, to €12.8m, in February compared to December, while it fell in the case of non-financial corporations and financial corporations by €32.4m, to €10bn, and by €15.m, to €665m, respectively, the central bank said.
Summary data for all banks (excluding overseas operations of Cypriot banks)

29/02/2016

31/01/2016

31/12/2015

30/09/2015

31/12/2014

€million
€million
€million
€million
€million

Total Facilities

54.721
54.918
58.204
57.179
57.224

Non-Performing Exposures

26.766
26.783
26.685
27.328
27.328

Exposures with amounts past due >90 days

20.758
20.991
21.007
22.100
22.015

Exposures with forbearance measures (restructured facilities)

14.242
14.137
14.154
13.956
12.860

of which continue to be classified within non-performing exposures

10.915
10.799
10.713
10.402
9.234

Accumulated impairment (provisions)

9.927
9.975
10.015
9.352
8.974