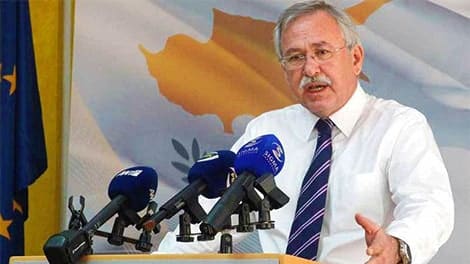 ON NOVEMBER 19, 2015 (reported in Cyprus Mail on 20 November 2015) you made a televised announcement that you were committing between 20 and 50 millions of euros to "clean up the mess" in Pissouri.
Since your announcement there has been no further information although conditions in Pissouri have deteriorated rapidly. Homes generally have been rendered valueless. Two homes have been condemned as unfit for human habitation and others will soon follow including at least one home with young children.
I request that the following information be provided for publication by The Cyprus Mail:
What progress has been made on design work for the necessary retaining structures and infrastructure work to arrest the land-slippage and for ground water management systems for upwards of 1000 homes?
Has design work been delayed by the extraordinary claim made by one of your officials to the effect that because he drafted part of a geological report at home he, and not the government that paid for the investigations, owns the intellectual property in the geological report?
When will the geological report be made available to experts acting for homeowners in Pissouri?
When will there be a public presentation in Pissouri of the proposed remedial works?
Has it been determined how many homes will be subject to compulsory purchase and demolition?
When do you anticipate that construction works will commence and what is the estimated date of completion?
I regret the necessity of writing an open letter but unfortunately letters addressed to you (even by recorded delivery) are simply ignored by your officials. This is something that I as an ordinary taxpayer have in common with the President of the Republic: his letters addressed to your ministry are also ignored.
Antony Walker FRICS
Pissouri