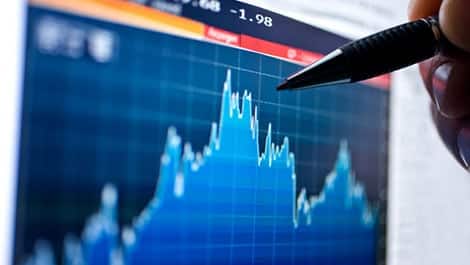 HOME PRICES fell a quarterly 0.8 per cent in January to March, as a 0.6 per cent increase in the price of apartments was unable to offset a 1.3 per cent drop in house prices, the Central Bank of Cyprus said.
In the first quarter of the year, home prices fell 1.6 per cent compared to the respective three-month period of 2015, the lowest drop since the third quarter of 2010, the Central Bank said in a statement on its website on Monday. House prices fell 1.9 per cent while flats became 0.7 per cent more affordable. Home prices, which began to fall in 2008, are currently at 2006 levels.
"The stabilisation of home prices continues with small fluctuations of the index and its sub-categories amid positive prospects emerging in all economic indicators," the Central Bank said. "The home price index fell over the past four quarters either marginally or remained stable, which in conjunction with other sector data shows a price stabilisation".
In the fourth quarter of 2015, home prices remained unchanged compared to July to September, and fell an annual 1.8 per cent.
The Central Bank added that other real estate data, including the number of property transactions reported to the Department of Lands and Surveys, showed a "considerable increase" in the first quarter of the year, in which construction activity increased.
Property transactions in the first quarter, which included real estate acquired by banks as part of asset-to-debt swaps, rose an annual 24 per cent to 1,367, according to department data.
Construction output index in the first three months of the year rose an annual 7.6 per cent, even as it remained 60 per cent below the 2010 average, according to Cystat. Domestic cement sales in the first three months of 2016 rose 38 per cent to 133,970 tonnes.
In the first quarter, home prices fell on average a quarterly 2 per cent in the Famagusta district, followed by 1.4 per cent in Larnaca, 0.8 per cent in Nicosia 0.7 per cent in Paphos and 0.5 per cent in Limassol, the Central Bank continued. Compared to the first quarter of 2015, home prices fell the most in Nicosia with 3.2 per cent and the least in Paphos with 0.7 per cent. In Limassol, Larnaca and Famagusta, home prices fell an annual 0.8 per cent, 1.8 per cent and 1.1 per cent.
While house and apartment prices fell in all districts in the first quarter compared with the respective period of 2015, apartment prices rose in Limassol, Paphos and Larnaca 2.9 per cent, 2.4 per cent and 0.2 per cent respectively, the bank supervisor said.

Further reading