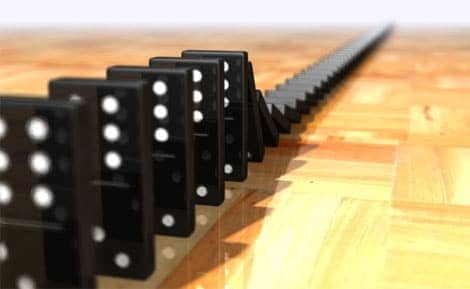 THE FINANCE Ministry is preparing a bill to help prevent a fall in Cyprus property prices in the event of a massive sale of properties that are now in the hands of the banks, according to a report in the Phileleftheros.
The bill is reported to include provisions enabling the banks to keep the properties on their books for five years rather than three years at present; they may also rent the properties and complete unfinished properties to make them more marketable.
Banks have a number of high value properties on their books, including:
A 21,316 sqm. plot of land in Geroskipou (Paphos) with an indicative price of €4.475 million and another 66,954 sqm. piece of land in the same area valued at €8.750 million.
A beachfront plot of land in Mouttalos (Paphos) measuring 23,255 sqm. valued at €9 million.
A 14,039 sqm. piece of land in the Trinity touristic area of Paralimni (Famagusta) offered for sale at €5.6 million.
Land in Engomi (Nicosia) valued at €11.5 million.
There are also properties in Limassol whose total value runs into several million Euros, including:
A 454 sqm. villa in the San Rafael area on a 1,095 sqm plot of land and being offered for sale at a price of €9.7 million.
A 555 sqm. villa being offered for sale at €5.7 million.
An unfinished four bedroom villa in Agios Tychonas priced at €1.6 million.