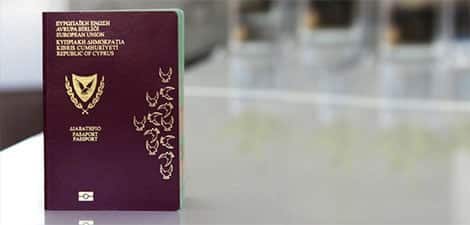 CYPRUS is wooing Thai investors by offering a lifetime European Union citizenship for Bt100 million. "The country is targeting more capital from Thailand, attracting investors with easy migrant permission to become an EU citizen through investment.
The country expects to raise capital from Thai investors in prospective sectors including property, energy, oil and gas, infrastructure and tourism," Cypriot High Commissioner Demetrios Theophylactou said yesterday according to a report in 'The Nation'
A series of incentives have been introduced by the Cypriot government to attract overseas investors.
Competitive deals over its EU counterparts include lower capital-gains tax and lower minimum capital, making it easy to migrate to Europe. Permanent residencies are going for 300,000 euros (Bt11.6 million) and citizenships for a minimum of 2.5 million euros.
It was a good time to boost investment opportunities and offer incentive programmes to Thai investors as Cyprus' economy has diversified and prospered, he said.
The country has a modern, free-market, service-based economy.
Its competitive advantages include a strategic location in the EU and euro zone, a robust legal and regulatory framework, ease of doing business, incentives, and good infrastructure and quality of life.
Theophylactou, who is Cyprus' high commissioner to India but is also accredited to Thailand, met with Prime Minister Prayut Chan-o-cha to encourage trade and other cooperation.
Emerging from the 2013 financial crisis, Cyprus, according to the International Monetary Fund, has per capita income above the EU average and has been sought as a base for several offshore businesses because of its low tax rates.
The Cyprus Town Planning Department recently announced a series of incentives to stimulate the property market and increase the number of property developments in the country's town centres.