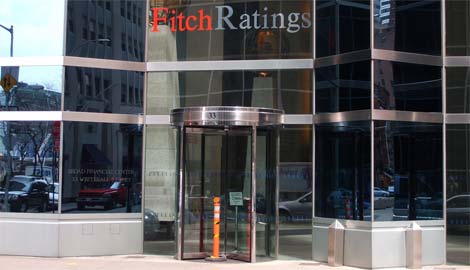 FITCH Ratings has upgraded Cyprus' long-term foreign and local currency Issue Default Ratings (IDRs) by one notch to BB- from B+, the agency announced on Friday.
In its press release Fitch said "The issue ratings on Cyprus' senior unsecured foreign and local-currency bonds have also been upgraded to BB- from B+. The Outlooks on the long-term IDRs are positive. The Country Ceiling has been upgraded to BBB- from BB+ and the short-term foreign and local currency IDRs have been affirmed at B,"
And that "Cyprus is continuing to make strong progress in its adjustment following the 2013 banking crisis."
Fitch projected GDP growth of 2.9% in 2016 (from 1.9% projected a year earlier) referring to the positive results of tourism and the drop recorded in unemployment.
"For 2017-2018, GDP growth of around 2.5% will benefit from an expected increase in foreign direct investment," it says.
However, Fitch considers that banks remain weak and pose an on-going to economic stability due to the high level of non-performing exposures.
The agency also reports that "The property sector remains illiquid but prices seem to be stabilising at around 30% below their 2008 peak."
Further reading