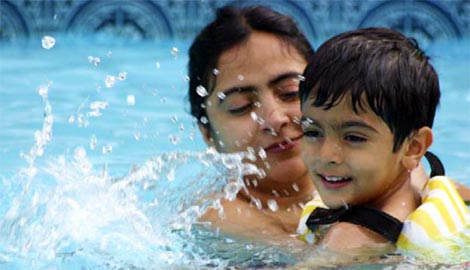 AUDITOR General Odysseas Michaelides has sounded the alarm over unlicensed swimming pools and petrol stations around Cyprus, calling on the police to intervene.
According to his annual report, 241 of the 297 swimming pools in Paralimni, for example, are being used without a licence. On an island-wide level, that figure rises to 780 out of 1,166 swimming pools. Also included in this group are 141 of the 219 swimming pools in Paphos, 99 of the 207 in Ayia Napa, 140 of the 161 swimming pools in Yermasogeia, 64 of the 90 in Peyia and 11 of the 23 under Limassol Municipality's jurisdiction.
Michaelides' report also noted that 31 swimming pools used by the public as opposed to just home owners and their guests were operating under an irregular licensing procedure as they did not fulfil all the relevant criteria as laid out by the law.
Due to the serious safety concerns arising from the issue, Michaelides called on the police to intervene and bring the owners to justice.
When it comes to petrol stations, 66 of the 201 situated within municipal limits are also operating without a relevant license, Michaelides also noted in his report.
He said another 11 of the 201 were operating under an irregular licensing procedure as they too did not fulfil the relevant requirements of the law.
Copyright © 2016 Phileleftheros Public Company Ltd