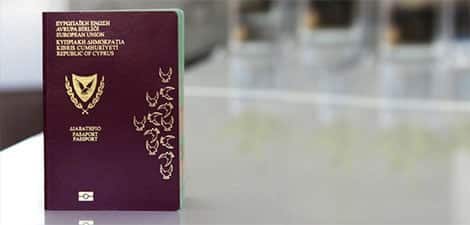 THE GOLDEN Visa Program that gives foreigners residency permit in exchange of investment in real estate and other sectors has fetched €4 billion in revenue to Cyprus in the past one year.
In fact, the revenue earned from the program now accounts for 25% of the Cyprus gross domestic product. The program has outperformed a similar program in Greece by a huge margin. Most of the foreigners buying real estate in Cyprus are Russians, real estate experts said.
The Golden Visa Program is being credited with saving the Cyprus real estate market amid fears that a banking crisis could lead to its collapse.
According to local media reports, compared to Cyprus, the program brought nearly 2.8 billion euros in direct investment to Greece last year, a sum that accounts for just 1.5% of the country's GDP.
A foreign national has to spend at least €2 million on real estate or €2.5 million on Cypriot government bonds or a company to get a passport.
Some 2,000 passports have been given to foreign nationals from non-European countries, said Cyprus Finance Minister Harris Georgiades. Around half of these are believed to have gone to Russian nationals, Bloomberg reported, citing estimates by PricewaterhouseCoopers. The rising interest of Russians in Cyprus real estate is being attributed to good diplomatic relationship between the two countries. The Cyprus government has also cut red-tape to make the process hassle free for foreigners.
A similar Golden Visa program in Greece, which has been running since mid-2014, offers five-year residence permits to foreign nationals who spend more than €250,000 on real estate purchases.
Greek authorities have issued 1,573 residence permits to foreign investors in Greek real estate. Most of the visas went to Chinese nationals (664), followed by Russians (348), Egyptians (77), Lebanese (73) and Ukrainians (67).
© 2004-2017 Global Property Guide.