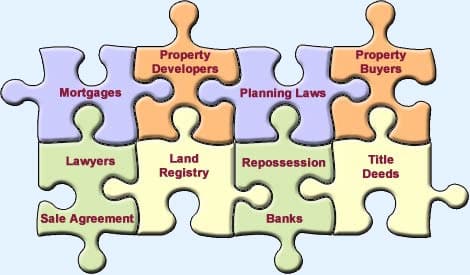 THE STATE Legal Service is considering its next moves after a court ruled that the law designed to help so-called trapped property buyers obtain Title Deeds clashed with the constitution.
State attorney Theano Mavromoustaki told members of the House legal affairs committee on Wednesday that no final decisions were taken and a new meeting with all parties involved was scheduled for June 16.
The 2015 law aimed to sort out the mess created by the failure to issue Title Deeds to thousands of people who had paid for their property, either because the property was mortgaged by the developer, or the state could not go ahead with the transfer because of outstanding taxes.
"There is no final decision on whether an appeal will be submitted," she said.
Mavromoustaki said the Legal Service was leaning towards discussing changing the law while the attorney-general was against continuing to enforce the law before decisions were made.
Since developers' land and buildings are counted as assets that need to be offset against their debt to banks, this gave lenders a claim on people's properties that had been mortgaged by developers.
The 2015 law grants the head of the land registry the authority to exempt, eliminate, transfer and cancel mortgages and or other encumbrances, depending on the case and under certain conditions.
The bill had been contested by banks from the onset and a Paphos district court upheld their position two weeks ago that the power given to the head of the land registry was unlawful.
The appeal was filed by Alpha Bank against a Paphos developer and a British couple.
The court said the law violated Article 26 of the constitution, which affords individuals the right to enter freely into any contract.
It also said lawmakers have no right to intervene in contracts that preceded the law.
Ruling Disy MP Demetris Demetriou said his party wanted to come up with a bill that would overcome the constitutional issues raised by the courts.
Demetriou said 14,000 applications had been lodged after the law was passed with 2,500 already fulfilled and 3,500 being at the last stage.