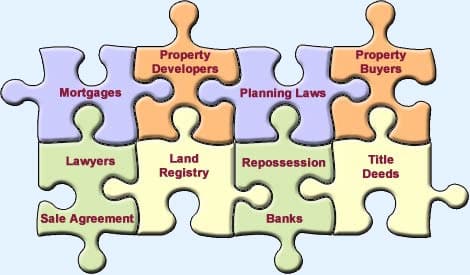 THE REVELATION that it would take ten years for Cyprus to address the Title Deed backlog was highlighted in the spring 2017 European Commission's Post-Programme Surveillance report following the island's exit from its Economic Adjustment Programme
The report contains the finding of the mission of European Commission staff to Cyprus, which took place in Cyprus from 27 to 31 March. The key findings regarding Title Deed issuance and transfers are as follows:
The reform of the system of Title Deeds transfers remains constrained by lack of support from private stakeholders. A substantial number of property buyers, despite having paid the full purchase price, still have not yet received their Title Deed.
The adoption of the legacy cases law (for property sales up to end of 2014) created some momentum. Out of the 13,642 applications received as of end March 2017 linked to legacy cases, nearly 5,700 Title Deeds were issued which led to approximately 2,000 transfers of titles. This is positive progress, thanks to supportive efforts by the Department of Land and Surveys, including website information, training, and an instruction manual sent to all relevant staff.
However, following numerous legal actions taken by banks against the transfer of titles, a court ruled in May 2017 that the legacy law is unconstitutional. Pending a possible appeals court decision, the application of the law is now uncertain, which calls for the design of a stable and implementable solution.
Substantial efforts are necessary to engage stakeholders to agree on a new system for the transfer of future Title Deeds. There is general agreement that a future system should ensure that buyers who pay the full purchase price will get their titles quickly and have no possibility to refuse them (for example to avoid paying overdue taxes).
The Ministry of Finance continues to examine proposals, but with little apparent progress in recent months, in part due to the political sensitivity of this issue.
There is still considerable work to be done to address the backlog of issuance of new Title Deeds. At the current rate of Title Deeds issuance, it would take approximately ten years to address the backlog of unissued Title Deeds (about 30,000 titles were pending as of March 2017).
However, the Ministry of Interior is making progress towards the streamlining of issuance procedures, notably through technical assistance by the Commission. Measures were also taken to assist the issuance and, thus, the transfer of Title Deeds where relatively minor breeches of planning conditions have occurred.
The main bottleneck preventing a faster issuance of Title Deeds appears to be the local government's low capacity to face their obligations, notably regarding the issuance of certificates of approval. This problem might be solved through the proposed reform of local governments, but more immediate action appears warranted.
Further reading