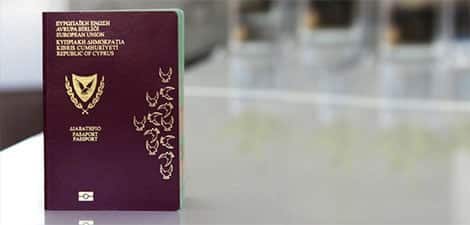 CYPRUS ranks 7th out of 12 countries studied in an analysis of citizenship-by-investment programmes by the Financial Times group's Professional Wealth Management, ahead of Malta, Bulgaria and Austria, the other European Union member states on the list.
The research group ranked Dominica as the top jurisdiction in scope of the study, scoring an overall 90 per cent, with St Kitts and Nevis trailing with 88.
Third, with 85 per cent, was Grenada, with Antigua and Barbuda (78), Saint Lucia (76), and Vanuatu (76), following in the next three spots.
Cyprus scored 67 per cent overall, Comoros 66 and Malta 64 per cent.
Bulgaria, Austria and Cambodia ranked last, with 61, 54, and 53 per cent, respectively.
The rankings were devised as the aggregate of seven indicators: freedom of movement, standard of living, minimum investment outlay, mandatory travel or residence, ease of processing, citizenship timeline, and due diligence.
On freedom of movement, Cyprus scored 9 out of 10, with only Austria and Malta getting top marks.
"Benefits for acquiring citizenship in Cyprus includes freedom of movement and residence in any other European Union member state, although it does not occasion membership of the Schengen Area," the report said of the island's naturalisation by exception scheme.
"Citizens may avail themselves of visa-free travel to around 160 countries.
In terms of standard of living, the island scored 8, again with Austria and Malta scoring highest, 9.
Cyprus' was second-to-last in minimum capital outlays – the capital that needs to be tied up for citizenship – with 2 out of 10, with only Austria scoring worse (1) and Comoros, Dominica and Saint Lucia getting a perfect 10.
"In its original form, [Cyprus' scheme] required a €15m investment – an exorbitant price that discouraged applicant participation," the researchers said.
"The current scheme was unveiled in 2014, and last amended in late 2016 by the nation's Council of Ministers. All applicants for citizenship must purchase real estate valued at €500,000, and declare that real estate as their permanent residence. They then have a choice of three options in which they must invest €2m."
In mandatory travel or residence, Cyprus scored a respectable 7, while the Caribbean nations – Dominica, Grenada, Saint Lucia and Saint Kitts and Nevis – scored 10.
"Applications for citizenship under the scheme are processed by the Ministry of Interior and are further subject to application and processing fees," the report read.
"The applicant must be a resident permit holder at the time of application, otherwise an application for residency may be lodged at the same time as the application for naturalisation. The application process takes a minimum of three months and involves no language test or interview requirements."
The island fared as well in ease of processing and citizenship timeline, scoring 7 and 8 respectively, but many of the Caribbean's again edged past it.
It also scored rather poorly in due diligence – 6 out of 10 – where Dominica, Malta, and Saint Kitts and Nevis, got 10, and Grenada, Bulgaria, and Antigua and Barbuda, got 8.
Further reading
A guide to global citizenship (An in-depth report examining and evaluating citizenship by investment schemes. These fast-track routes to citizenship and second passports are offered by a variety of countries in the Caribbean, Europe and Asia.)