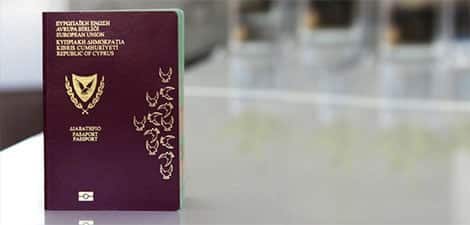 THE CYPRIOT government extended around 3,300 passports to foreign investors in the past ten years, the Cyprus News Agency reported on Monday citing official data submitted to the parliament.
By contrast, the number of naturalised persons who either spent seven years in Cyprus or married a Cypriot citizen was 5,800, the CNA reported on Monday citing Green lawmaker Giorgos Perdikis, who also tabled a draft law that aims at offering more transparency in the government's citizenship-by-investment scheme which allows investors to get a Cypriot passport within months after they invest as little as €2m on the island.
"We are intending to have the proposed law put on vote directly," he said after a meeting of the parliamentary committee of interior which looked in to the matter, adding that an investigation showed that "the parliament has been misled during the initial debate".
"It appears that several European countries are transparent, while it emerges that more than one third of the foreigners who obtained the Cypriot citizenship in the past ten years, were exceptions," the Green lawmaker said. "We definitely need investors, but citizenships should be granted with much caution and without excess".
The Republic of Cyprus, Perdikis continued, is facing criticism abroad as a result of the excessive application of the scheme.
Akel lawmaker Giorgos K. Georgiou, the vice chairman of the committee of interior who chaired the session on Monday said that the committee expected to be informed about the law firms, the accounting firms and the construction companies which helped their respective customers obtain the Cypriot citizenship, the CNA reported.