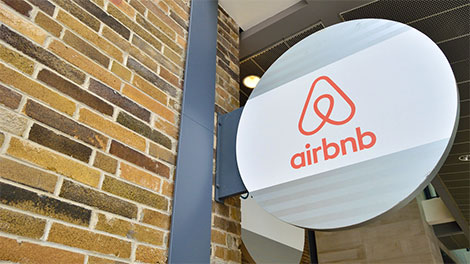 TWO MPs have tabled a bill that aims to regulate and tax short-term property rentals like Airbnb.
According to Disy deputy Averof Neophytou, who co-authored the legislative proposal, approximately one-third of tourists stay in unregistered accommodation.
The bill aims to control this 'illegality', he added.
The proposal, which Neophytou said should go before the plenum before parliament breaks up for the summer holidays, amends the law on hotel and tourism accommodation by adding clauses setting out technical, operational and health specifications for self-catering accommodations such as those leased via Airbnb.
It will also create a registry of self-catering accommodation. The registry will be maintained by the Cyprus Tourism Organisation.
Anyone renting out their property short-term would be legally required to register.
Neophytou claimed the change would benefit thousands of households, since people would be able to rent their country villas or flats out short-term. In some cases, he predicted, the earnings might exceed a household's normal income.
The income would then be taxed.
Although Neophytou said this sort of activity is currently illegal, it was not entirely clear whether this is true.
It's understood that other than single-day leasing, which is unlawful, short-term leasing is not illegal.
Neophytou demurred when asked about the hoteliers' position on the matter, saying only that regardless of their views the proposed measure "will help normal folk and households."
The Disy MP suggested that a 'transition period' might be implemented once the law is passed.
Edek MP Elias Myrianthous, the bill's other author, said that at a later stage parliament would be addressing the issue of the short-term rental of flats within apartment blocks.
Angelos Votsis, chair of the House commerce committee, explained that the bill refers to self-catering furnished tourism accommodation, and will mandate that these be leased in whole and not in part.
During an earlier discussion in parliament, it was said that at present there are some 20,000 country homes and holiday cottages that are unregulated but leased online.