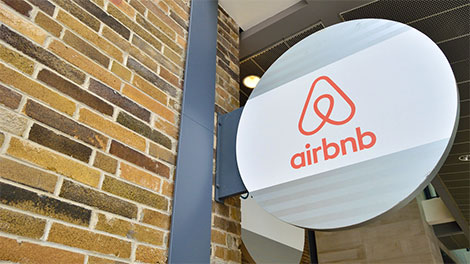 A BILL regulating and taxing the income on short-term Airbnb-style property rentals should go to the plenum within a fortnight, lawmakers said on Tuesday.
The stated objective of the legislative proposal – drafted by two MPs – is to regulate the 'unchecked' rental of villas and residences as well as apartments for tourism purposes.
According to Edek MP Elias Myrianthous, one of the bill's authors, there are currently an estimated 40,000 accommodations across the island being used for short-term rentals that are unlicensed and thus not subject to the legislation governing tourist lodgings.
The new bill aims to change that by creating a dedicated registry for short-term self-catering accommodation and then taxing their income, bringing cash into state coffers.
In addition, the law on hotel and tourism accommodation is to be amended by adding clauses setting out technical, operational and health specifications for self-catering accommodation such as those leased via Airbnb.
Under the legislative proposal, where a household's income from rentals is over €15,600 these rentals will need to register a VAT number.
Also, in some cases it will allow people who rent out premises for commercial purposes to sub-let them.
Concerning the rental of apartments for tourism purposes, MPs have inserted a clause requiring that their owners must beforehand secure the consent of the other owners and/or tenants in the same building block.
Myrianthous said that effectively the bill will provide for the licensing of self-catering lodgings under "comparatively less stringent procedures."
A dedicated registry is to be created for these residences, villas and apartments. This will be a different registry to that already in existence for hotels and tourist accommodations.
Each property thus registered would be assigned a number, which will be used in online advertising platforms so that punters may know whether the property in question is registered or not.