Free Publications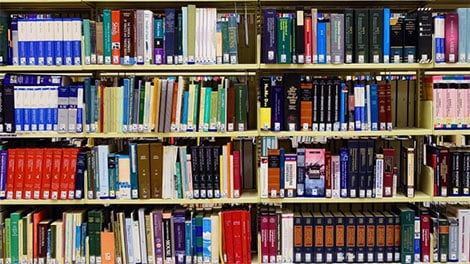 Property buyers' check-list
THIS single page check-list shows the key stages involved in buying a property in Cyprus in chronological order. Use it to check that you do not forget a critical aspect of your purchase.
Ensure that you complete each stage before moving onto the next.
The check-list includes:
Planning & building permits
Click on the check-list picture to get your copy.
---
The Immovable Property (Tenure, Registration and Valuation) (Amendment) Law of 1993
Section 38 Buildings Under Joint Ownership
THE OFFICIAL English translation of the law and regulations governing the management of apartments and building complexes in Cyprus.
Establishing a Management Committee
Calculating communal fees for individual units (dwellings)
Organising Annual and other General Meetings
Unit owners voting rights
Owners & Management Committee rights and obligations
Click on the picture to download your free copy.
---
Insuring Buildings under Joint Ownership
EVERYTHING you need to know about the insurance of jointly-owned buildings. By Miltiades Miltiadou – Independent Insurance and Risk Management Consultant.
Legislation (brief introduction)
Click on the picture to download your free copy.
---
Golden Property Commandments
MY 30 page guide is designed to help you avoid the many problems associated with buying property in Cyprus, particularly if you are thinking of buying off-plan from a developer.
Topics covered include:
Property purchase check list.
Click on the book cover to download your free copy.
---
External publications
European Property Rights & Wrongs
MEP Diana Wallis has increased her efforts to resolve the problems faced by thousands of expatriates who have purchased overseas property in EU member states with the publication of a booklet "European Property Rights and Wrongs".
In an interview, Ms Wallace said: "Property rights issues in countries such as Spain and Cyprus are by far the most pressing in the Petitions Committee, and while tens of thousands face demolition, eviction or bankruptcy, the EU has been unable, or refused, to act."
Topics covered include:
European Property Wrongs – what can the EU do?
A European Land Law? …and the Right to Property
Linking up national Land Law systems across the EU – some practical steps
Click on the book cover to download your free copy.
---
Department of Lands and Surveys Citizens Charter
THE Department of Lands and Surveys 'Citizens Charter' provides information on the services it offers together with the procedures to be followed and the costs associated with various types of applications related to immovable property. It contains:
Introduction by the Director of the Department of Lands and Surveys
Delegation of land survey work to private licensed surveyors
Encumbrances and prohibitions
Forced sales (sales by public auction)
Compulsory acquisition – requisition
Addresses of Central and District Offices of the Lands And Surveys Department
Fees and Charges (revised August 2018)
Click on the cover to download your free copy.
---
Guide to buying property in Cyprus
Buying a property overseas is a big decision which involves several steps and, of course, some thorough research.
The Alliance of International Property Owners (AIPO) asked supporting partner and independent overseas property experts, AIPP (Association of International Property Professionals) to bring you answers to the most asked questions – and to share their top tips about buying a home abroad.
Click on the cover to view your free copy.
---
How to Buy Overseas Property Safely
BUYING a property overseas as a holiday home, for retirement, emigration or as an investment remains a desirable goal for many.
Founded in 2006, the Association of Independent Property Professionals (AIPP) was founded to help make that purchase safer and easier.
The 2018 edition of its 'How to Buy Overseas Property Safely' is a 38 page consumer guide, which covers the fundamentals of the buying process from what to expect of your agent or developer to how to plan your finances and the pitfalls to avoid.
Click on the cover to view your free copy.