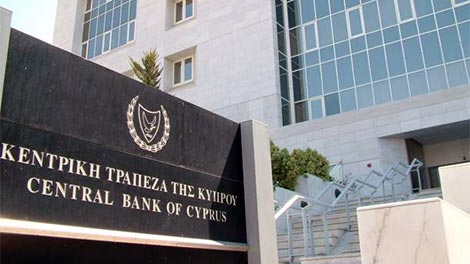 THE TREND in housing loans interest rates continued, dropping in December 2013 to their lowest level since mid-2011. Meanwhile interest rates on consumer loans fell to their lowest level over the past two years (Central Bank of Cyprus, 2014).
It's worth noting that loans of up to €1m for small and medium enterprises rose in December 2013 following a downward trend recorded since July 2013.
In particular, interest rates on housing loans dropped to 4.66% in December 2013 from 4.71% in November. Likewise consumer loans rates slipped from 6.56% in November to 6.00% in December. By contrast, loans to SMEs of up to €1m jumped to 6.00% from 5.61%; and rates on business loans of over €1m rose to 5.23% from 4.26% in November.
On the other hand, mortgage rates in the eurozone were at 3.37%, the same as in November. Home loans aside, Cyprus has the most expensive business loans in the EU. In the EU, business loans rates registered at 3.28% in December (up from 3.26% in November).
The data demonstrates how the still-high interest rates charged to households and businesses here are the Achilles heel of the Cypriot economy. Again, all the local banks (commercial and cooperative) need to further lower their lending rates so that loans become affordable and also align with the corresponding rates in the EU. Nevertheless, as in any 'open and free market' we should avoid regulating interest rates by law as such an intervention would bring about serious negative repercussions.
Even today, it seems, whenever a bank 'restructures' a loan, this restructuring is accompanied by an increase in the interest rate. This so-called 're-pricing' often involves a 1.0% to 3.0% increase on the borrowing rate, depending on the value of the existing rate. It's about time the banks put a stop to this practice (even though, admittedly, it looks like things are starting to change). This practice constitutes unethical behaviour on the part of the banks, but at the same time it helps neither the economy (households and businesses) nor the banks themselves (since they artificially inflate profits on their books), making the repayment of loans even more unsustainable.
Unless the banks and the Central Bank of Cyprus sort this out at once, the state may have to intervene. Whereas regulating interest rates by law may be 'effective', it will also cause side effects, further tarnishing the country's reputation as an international financial centre.
Dr. George Mountis
Director, Business Development
Emergo Wealth