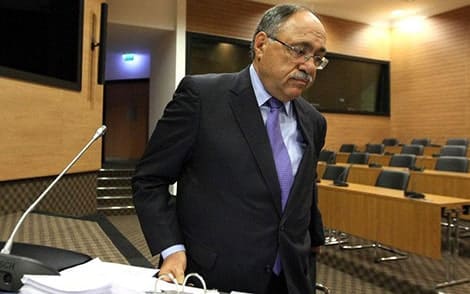 THE TRIAL of the four suspects in the Aristo land fraud case, which was postponed on 12th January following a request from the defence council, restarted today at the Paphos Assizes.
The four defendants, Theodoros Aristodemou, his wife Roulla, former municipal engineer Savvakis Savva and Aristo architect Christos Solomonides, are accused of corruption and fraud in the alleged division of plots of land at Skali in Paphos.
It is alleged that the illegal division of the plots of land at Skali enabled Aristo Developers Limited to develop on a considerably larger area of land than the company would have legally been entitled to, gaining the company some additional €1.1 million in illicit revenues.
The four defendants are facing 32 charges. However the former municipal engineer, Savvakis Savva, is facing a further four charges relating to abuse of power. All four have pleaded not guilty.
Each of the four had previously been granted bail of €100,000 and surrendered their travel documents, while their names were added to a stop list so that they could not leave Cyprus.