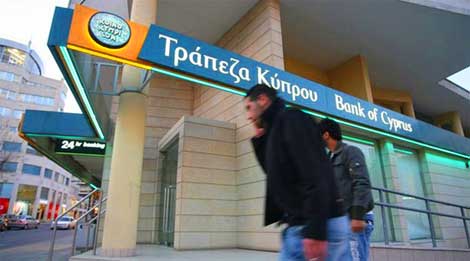 A SUSTAINED increase in demand in building permits will assist Cypriot banks to improve their asset quality in the real estate sector, rating agency Moody's says, as building permits in Cyprus reach a new high since the 2013 banking crisis.
The Statistical Service of Cyprus released data showing that the number of building permits issued in the country during the first four months of 2017 reached their highest level since the 2013 banking crisis.
According to Moody's, during the first four months of 2017, 1,861 building permits were issued, 8% more than the year-earlier period. The increase is the result of a 38% increase in building permits for the construction of new homes, while the total value of permits issued in the first four months of 2017 was 36% higher than in 2016.
"Although Cypriot banks continue to face significant asset quality challenges, a sustained increase in demand for building permits would be a credit-positive indication of an improving operating environment for the construction and real estate industries," the agency said in its bi-weekly credit outlook.
Moody's added it expects that "recovering demand for new real estate and overall improvement in the sector will increase construction companies' cash flows, with positive implications on banks' asset quality in the construction and real estate sectors, which constituted approximately 18% of gross loans as of March 2017."
The agency pointed out that non-performing exposures (NPEs) in these sectors, based on the Central Bank of Cyprus' assessment of troubled loans using the European Banking Authority's broad definition, declined to 56.4% in March 2017 from 73.0% in November 2014, with the recovering construction and real estate sectors accelerating asset quality improvements.
Furthermore, Moody's believes that of the large domestic banks, Bank of Cyprus, the island's largest lender, is likely to benefit most from an improvement in these sectors, which accounted for 31% of gross loans as of March 2017.
Through debt to asset swaps, the bank's Real Estate Management Unit (REMU), has acquird €1.4 billion of property, an amount that constitutes 6% of total assets and is the largest share of any Cypriot bank, Moody's added.
"A gradually recovering property market would facilitate REMU's sale of these assets and reduce the likelihood of the bank recording losses," the agency pointed out.
However, the agency noted that "notwithstanding the improving operating environment, it will take time for Cypriot banks to rehabilitate their balance sheets because of the long cure periods for restructured loans before they are reclassified as performing, and the substantial volumes of distressed debt, with system-wide NPEs at 45% of gross loans as of March 2017."
– Cyprus News Agency
Further reading
Moody's Credit Outlook – 13 July 2017 (pages 12 & 13)