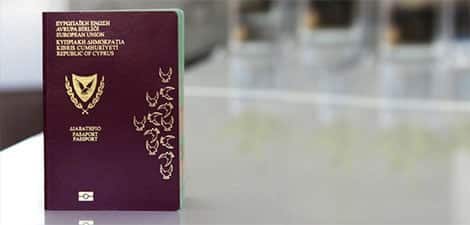 REPORTS on Cyprus' citizen investment scheme are exaggerated, Finance Minister Harris Georgiades said on Monday in response to an article in the Guardian newspaper which slammed the Cypriot government for granting citizenship to billionaire Russian oligarchs and members of the Ukrainian elite.
A former member of Russia's parliament and the founders of Ukraine's largest commercial bank were among the names on a list of super-rich who have been granted Cypriot citizenship, according to the Guardian. It referred to the scheme, introduced in 2013 by the government to attract foreign investment, as "golden visas".
"Several exaggerations are being heard concerning Cyprus' scheme for the naturalisation of investors," Georgiades said.
"The scheme is very small both at Cypriot and European levels, as investor naturalisations (in Cyprus), do not exceed 0.3per cent of the overall naturalisations at European level," he added.
The minister also said that this is an investment scheme that is at the absolute discretion of the cabinet of the country concerning investors who have forged real ties with the country, have permanent residence, and made actual investments.
He added that to receive a Cypriot passport people undergo a series of checks as they must have a clean criminal record, and explain where the money they aim to invest came from.
The minister also dismissed claims that Cypriot passports are for sale.
"The Cypriot state does not receive a single euro; it is an investment scheme, Cyprus is an open economy and an attractive investment destination and in cases of genuine, reliable investments, it can, under conditions, offer the Cypriot passport," Georgiades said.
Cyprus has raised more than €4 billion since 2013 by providing citizenship to those who pay €2 million for a property or invest €2.4m in a company, granting them the right to live and work throughout Europe in exchange for the cash investment. More than 400 passports are understood to have been issued through this scheme last year alone, the paper said.
Spokesman for the European Commission Margaritis Schinas said on Monday that conditions for obtaining  citizenship are set by national law but are subject to due respect of EU law.
As regards Cyprus, Schinas said that since 2014 the Commission has been pursuing a dialogue with the Cypriot authorities to ensure that this genuine link between the country and the investors applying for naturalisation is established.
"In the context of this dialogue, the Cypriot authorities revised their law at the end of 2016. The Commission however remains in dialogue with Cyprus for the re-application of the revised law".
The scheme was introduced to raise funds in the wake of the crippling March 2013 bailout crisis.
A leaked list of the names of hundreds of those who have benefited from these schemes, which the Guardian says it has seen, includes prominent businesspeople and individuals with considerable political influence.
European politicians have been watching the growth of this type of visa throughout Europe with some saying the schemes undermine the concept of citizenship. According to the Guardian, Portuguese MEP Ana Gomes has described "golden visas" as "absolutely immoral and perverse".
According to the Guardian she added that she had attempted several times to obtain the names of golden visa buyers in Portugal, but without success. "Why the secrecy? The secrecy makes it very, very suspicious."
Later this year the European parliament will debate an amendment tabled by Gomes requiring countries to carry out thorough security checks on "golden visa" applicants. The European Commission recently ordered its own inquiry into whether checks were being properly conducted.
However, the Guardian only names two people who acquired Cyprus citizenship, and both of those were from before the 2013 programme was introduced. They are Rami Makhlouf, cousin of the Syrian president and Russian billionaire Dmitry Rybolovlev.
Makhlouf was first placed under US sanctions in 2008 over allegations that he had benefited from corruption. He was issued Cyprus citizenship in 2010. Makhlouf was subsequently sanctioned by the EU in 2011 and had his Cypriot citizenship revoked after the outbreak of the Syrian civil war.
Billionaire art collector Dmitry Rybolovlev found himself at the centre of international attention last year after it emerged that his private jet crossed paths with that of Donald Trump during his presidential campaign. Rybolovlev denied meeting Trump and said the flight paths were a coincidence.
A spokesman for Rybolovlev, who acquired Cypriot citizenship in 2012 and is worth an estimated $7.4bn according to Forbes, told the Guardian it was "natural [for him] to get citizenship upon becoming an investor in Bank of Cyprus".
The finance ministry has said in the past the programme was intended for "genuine investors, who establish a business base and acquire a permanent residence in Cyprus".
Officials have said that the figures show there is little to warrant concerns voiced by some European politicians that citizenship applicants view the scheme as a fast-ticket to settle in other EU countries. Fewer than 2,000 people have acquired a Cyprus passport through investment since 2013. Of these, just two later moved on to another EU country.
The government has also insisted that there is rigorous vetting of applicants with the assistance of domestic and international agencies to ensure none could pose a risk to the island's or Europe's security, while any with criminal records are automatically rejected.
Officials have also pointed out that the level of investment required to acquire citizenship is far higher than other European countries offering similar schemes. In Malta, €350,000 must be spent on a residence, and it need only be held for five years. In Cyprus, at least €500,000 of an applicant's overall investment must be spent on a permanent residence.

Further reading
Cyprus 'selling' EU citizenship to super rich of Russia and Ukraine (The Guardian)