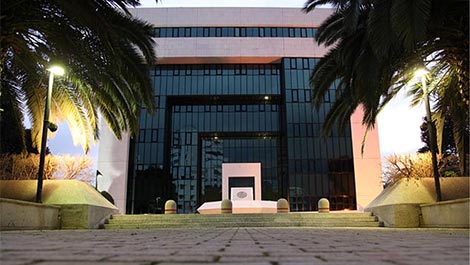 WE HAVE been informed that Hill & Blythe Associates are aware that the Bank of Cyprus (BoC) is contacting its Swiss Franc borrowers setting out their latest settlement proposal relating to the mis-selling of Swiss Franc loans.
The proposal contains a number of options, in particular:
Option 1; a discount of 10% off the current loan balance if the loan is converted to Euro or Sterling. Additionally one payment can be withheld each year and will be made by the bank provided that all other payments are up to date. This option also provides for the interest margin to be reduced to the level in the original loan agreement.
Option 2; a discount of 20% off the current balance if full and final settlement of the outstanding loan takes place from borrower's own funds.
This proposal represents an increase in their original offer that offered a mere 5% discount for restructuring Swiss Franc loans to either Euro or Sterling, or 10% for full settlement.
It appears that BoC offer is supported by the Central Bank of Cyprus but was rejected by the Parliamentary Committee for Finance on 8 December 2015 on the grounds that it was insufficient.
The BoC settlement proposal is substantially less than that achieved by Hill & Blythe Associates with other Cyprus banks they were not therefore impressed by this latest offer. The offer has recently been considered by Hill & Blythe Associates' clients and was rejected overwhelmingly.
Negotiations are continuing with a view to significantly improving the current offer and hopefully reach an overall agreement with BoC but Hill & Blythe Associates are not ruling out the need to advance legal proceedings. Fortunately, the recent introduction of the New Limitations Act has kept the door open for commencing legal action against the bank.
If you wish to receive more information in respect of Hill & Blythe Associates, the actions they are taking in relation to their clients who are Swiss Franc borrowers with BoC or Laiki Bank, please contact them by completing the form below.